We  love seeing how future homeowners have the vision of creating homes by re-purposing old and abandoned structures and giving them an entirely new look.  It's highly commendable and truly inspiring.
Many of the buildings of choice have hand crafted architectural details not commonly found in today's real estate arena.
In the current issue of Elle Decor, jeweler Federico de Vera created his own weekend home that was once an 1875 railroad station in Amenia, New York.  He saw the potential in a railroad station and re-purposed it. Looking through the photos you can plainly see how he kept the interiors true to the period in which the home was built while incorporating a modern touch.
What a brilliant idea!
Let's begin at the entryway where you can envision your ancestors smiling as they entered homes of family and friends so many year ago.
Mr De Vera states; "When I display things, there are pairings that I know are going to work, but sometimes I think, What if I try it this way? Will it be interesting? I want to see if the objects talk. It's like life."
Ultimately, this is how each person's own unique design is reflect in the decor.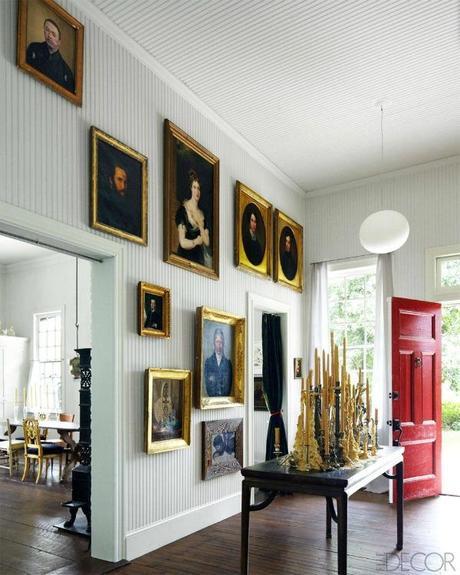 Here we have another view of the entryway with its circa-1810 French daybed that is covered with a 19th-century Mughal silk bedspread,  the original ticketing window is now a cabinet containing religious relics.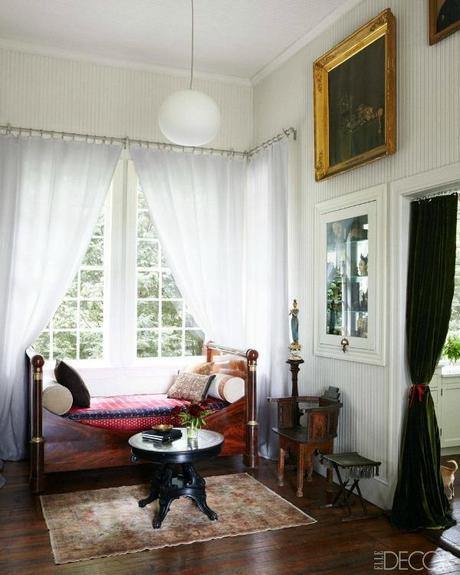 His living room features a 19th century Italian daybed.  Can you imagine yourself reading the popular novel 50 Shades of Grey while resting quietly in that little nook?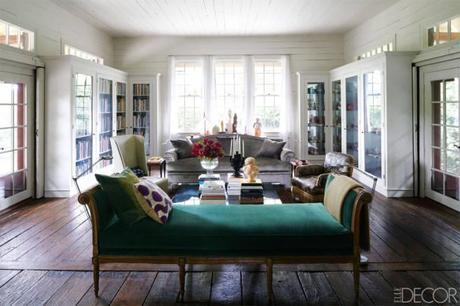 Another view of his living room showcases a 19th-century Japanese tansu and a Mughal painted-velvet tapestry from the 17th century.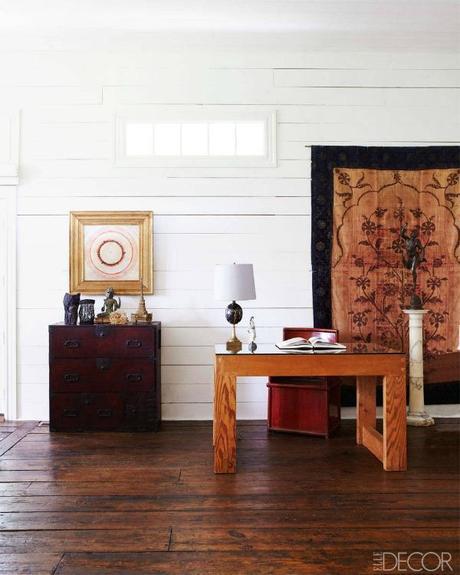 The dining room with its 19th-century Shaker, Louis XVI, and Gerrit Rietveld–inspired chairs surround a 19th-century French trestle table.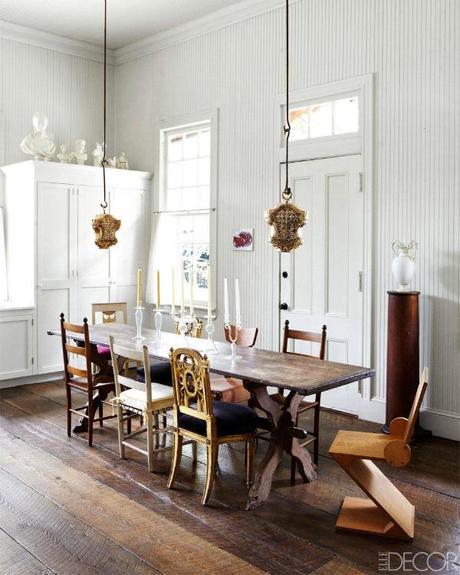 Here in the kitchen is a truly marvelous example depicting  how well antique and modern can be blended into a perfect harmony.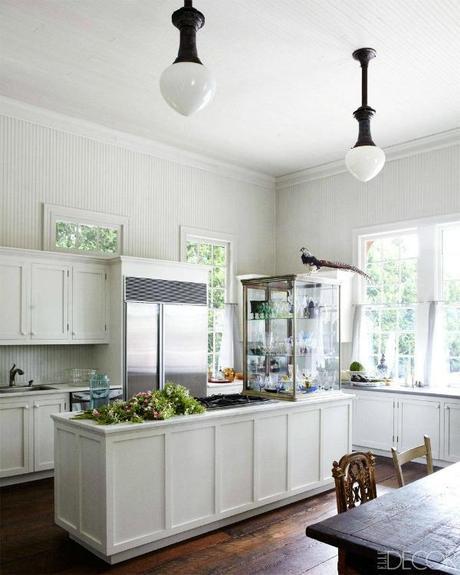 His master bedroom, very simple and yet so serene brings a bit of brightness into the home.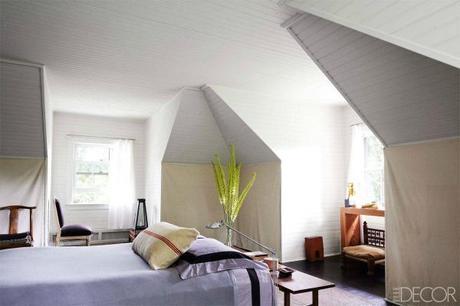 We obvious saved the best part for last, the exterior of the home.
As we gaze upon this massive structure we are reminded to never judge a book by its cover because one would never believe that all of these wonderful rooms are hidden inside an 1875 railroad station that provided the incentive for Frederico de Vera to create his dream weekend home.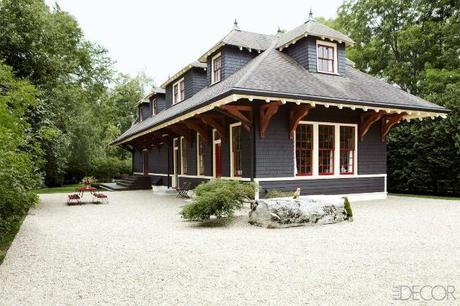 The end results are always surprising and absolutely fantastic when you use eco design and a bit of creativity.

A word from our Sponsors