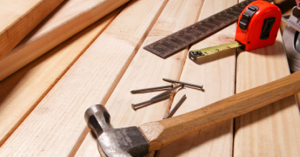 How safe is your home? Chances are high that it is not as safe as it could be. In the busy pace of our day-to-day lives, it is easy to overlook things we can do to safeguard our property and out physical safety. However, by stopping and taking the time right now to upgrade your home, you may spare yourself a lot of loss and pain in the future.
Install a Home Security System
Locking your doors is not enough. For safety from intruders and more peace of mind, install a home security system such as those with home security system in Lexington KY. Many can be adjusted to suit your home's specific needs. For example, window alarms and motion detectors can be set up throughout the home or only in specific rooms when you are home or away.
Most criminals look for easy targets. Home security systems can be powerful deterrents to any kind of home invasion.
Install Dual-Sensor Smoke Alarms
Smoke alarms give you extra time to flee a fire. There are two types of sensors. Each detects either a smoldering, smoky fire or a hot flaming fire respectively. It is best to have alarms with both kinds of sensors as these provide the broadest protection. These alarms should be installed on all levels of your home and in or near each person's bedroom.
Install Carbon Monoxide Detectors
Carbon monoxide poisoning causes illness or death. Since the gas is odorless, you may not know there is a problem until it is too late. Install carbon monoxide detectors on all levels of the home. Like smoke alarms, these should be placed in bedrooms as well so that a sleeping family member will not sleep through the alarm.
Add Emergency Ladders to All Upper Bedrooms
If a fire breaks out in the home, the stairs may be impassable. Buy emergency ladders for the upper floor bedrooms. Make sure all family members know how to use them safely in an emergency.
Add Anti-Slip Features
Many accidents that occur in the home are falls. Prevent falls in your bathrooms by adding anti-slip mats or anti-slip decals to tub and shower floors.
Rugs can help prevent slipping on hardwood or tile floors, but only if the rugs do not slide. Place rugs on top of anti-slip mats. These do double duty by protecting your floors and keeping rugs from sliding around.
After you have made these upgrades, make reminders on your calendar to do safety checks of these features. Do a home security system check periodically. Let the alarm company know what you are doing in advance of this. Check your batteries in smoke alarms and carbon monoxide detectors at least twice a year. Replace anti-slip mats when they show wear and lose effectiveness.
Author Bio: Annette Hazard is a freelance blogger that usually writes about home issues. Currently she is promoting Houston TX home automation.
How safe is your home?