So my boyfriend and I will be moving into our new apartment in Bethesda, MD in a week. I still have a ton to do - pick out paint colors, paint, pack, etc. I work from home, and he will be spending a lot of time studying when he starts his masters program at GWU the end of August. We have a large living room, and a medium-sized bedroom, so we've been trying to plan out how to create workspace that works for the both of us. I know I will want my desk in the living room, and we can either set up a home office for two in the living room, or he can set up his desk in a nook in the bedroom. We're not sure which route we will take, but in my search for inspiration I found some great 2-person home offices.
Check 'em out below: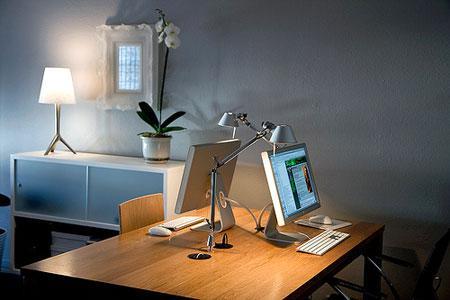 This set up is a great idea..though it will inspire footsie in times of peace and kicking in times of war...
via Unclutterer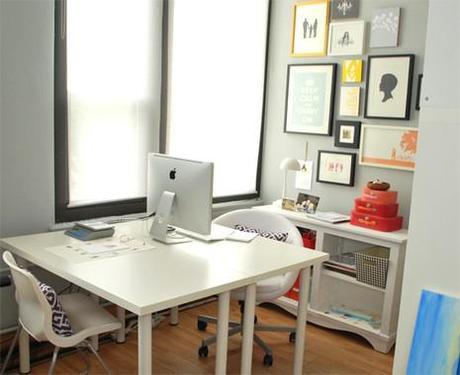 Really like this one too...seems the key is staying uncluttered!
via Curbly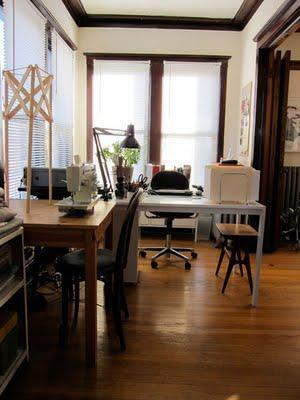 two desks situated in an L position...I like this home office but I don't think we could work this configuration in our space


via Apartment Therapy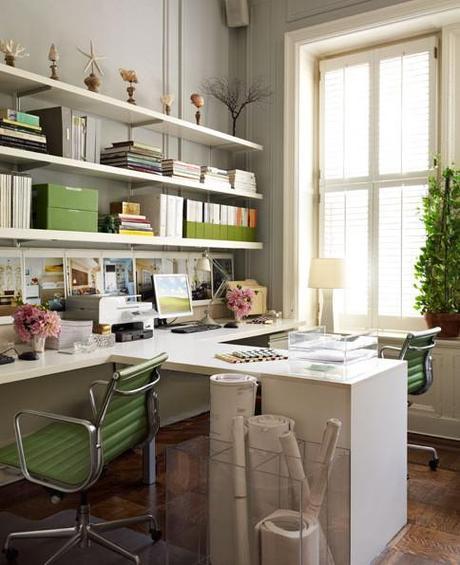 One of my all-time fav offices.  If we had the space I'd love to do something like this
via ?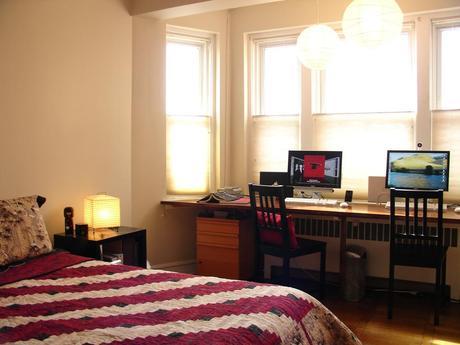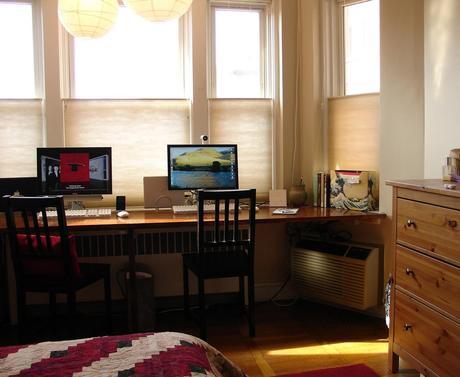 This couple created a workspace in the bay window of their bedroom with a piece of Ikea counter top. This is great but I can't work from the bedroom. The idea could really be done anywhere, though.
via Flickr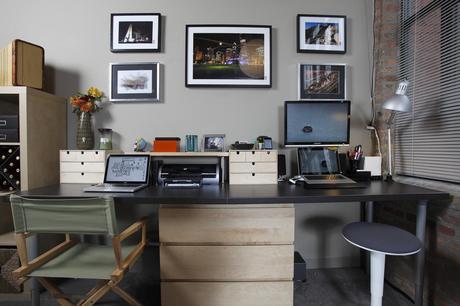 This 2fer looks like it's an ikea desk with a small set of malm ikea drawers for storage to divide the desk space.  Also one of the monitors is mounted on the wall to save space.
via Picasa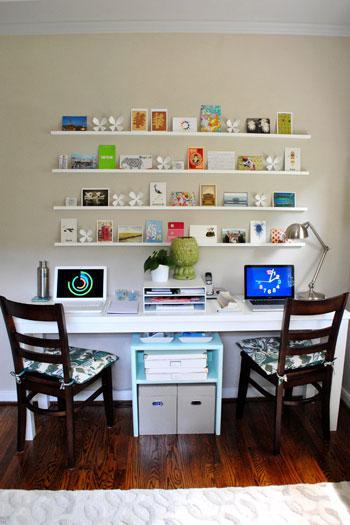 So pretty.  I need a tad more surface space on my desk though, and one of those hopelessly ugly office chairs... There's a DIY for this desk here.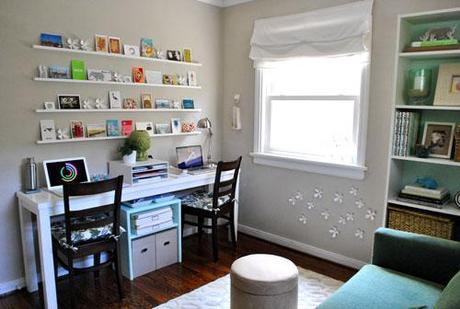 I adore this home office/guest bedroom/playroom all-in-one
via Young House Love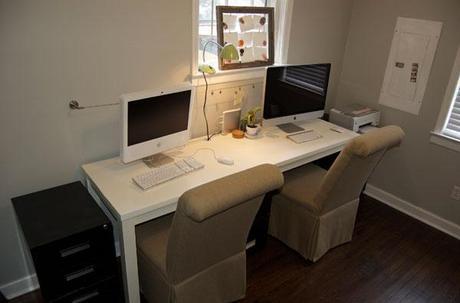 Another pretty option.  This desk is fashioned from a closet door.
via Utopia Invitations
Has anyone every had a 2 person home office? Any tips for me - did it work for you or no?
Thanks guys! I'll be sharing some pics of the new apartment soon!