Come over and tour our home for Christmas! See how our hygge practices influence decor choices + how we allocate our decorating budget.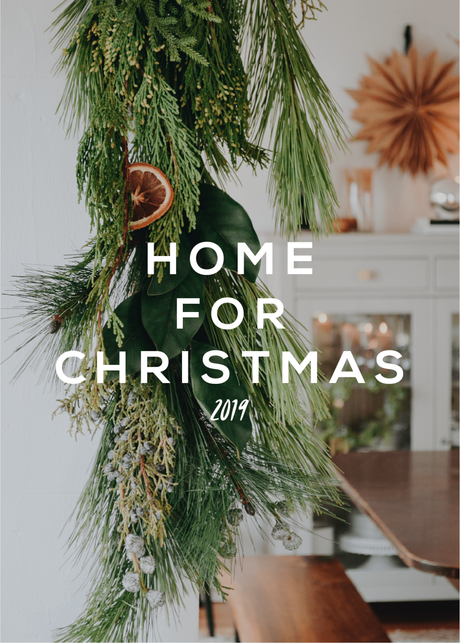 We're well into December, and it's high time I show you around the joint!
As you may know from previous Holidays, Hygge is a big part of our decorating process. With the weather turning colder and days getting shorter, I think it's important to surround ourselves with simple pleasures that bring us joy. Read more on our winter hygge practices here.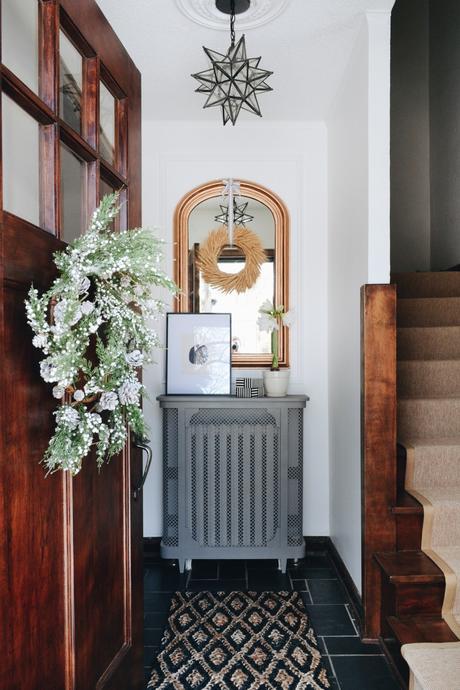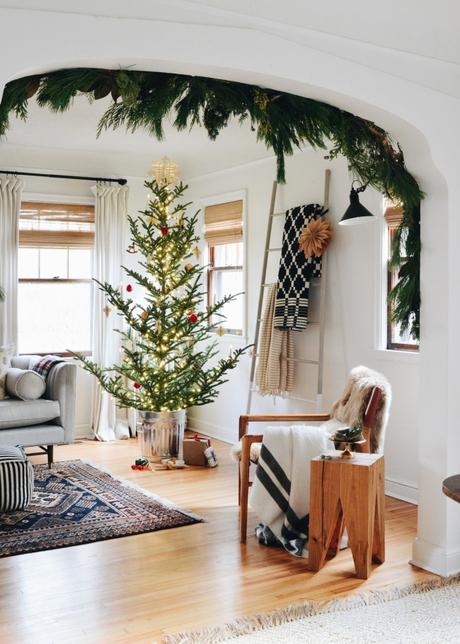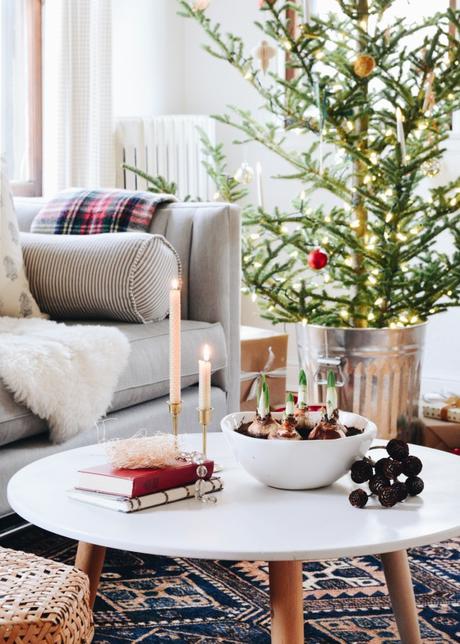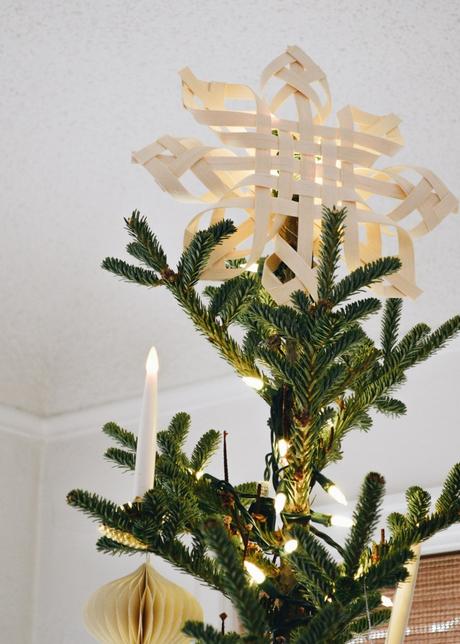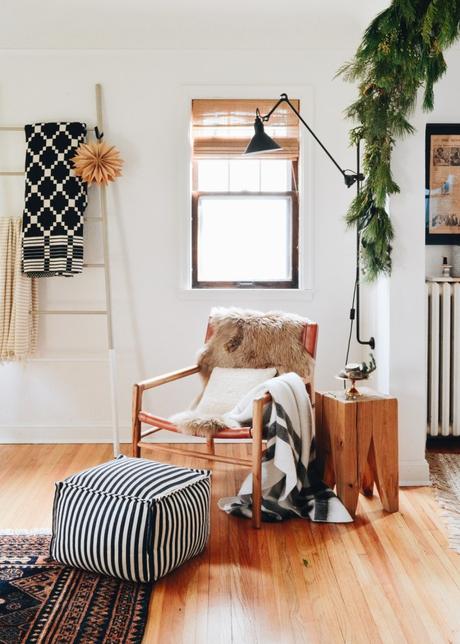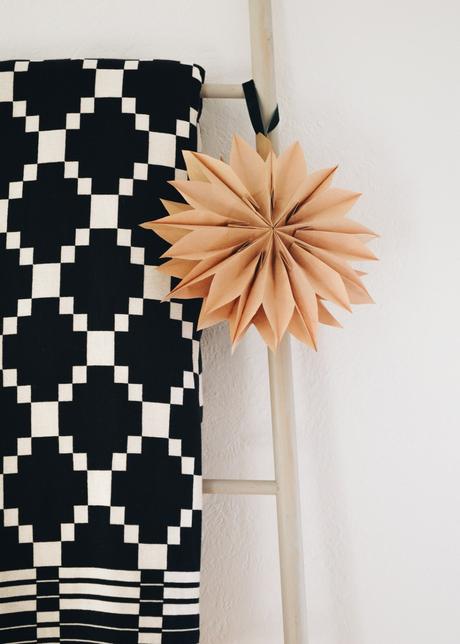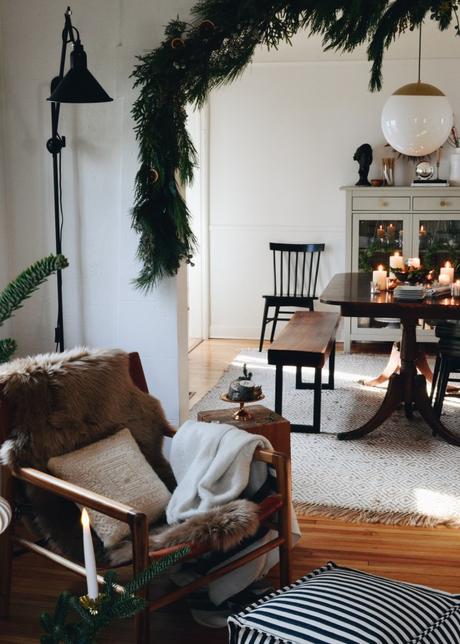 We limit ourselves to one tote for Christmas decorations which holds stockings, ornaments, lights, and some nostalgic pieces like our wooden 'welcome' star in the kitchen, our angel advent chimes, and dala horses. Then all other decorations are either fresh (tree, garland, sprigs, oranges, amaryllis bulbs, etc) or handmade from paper.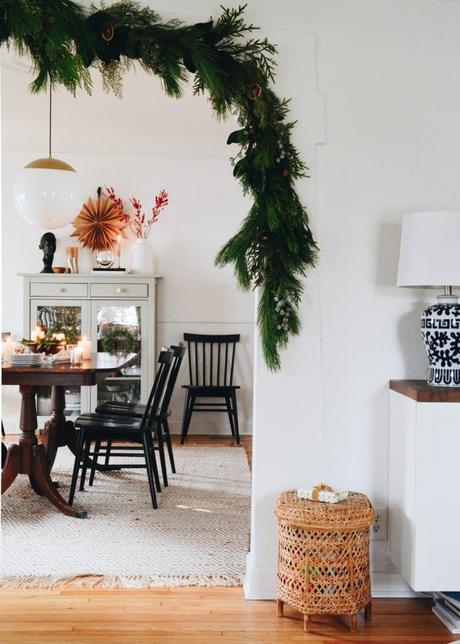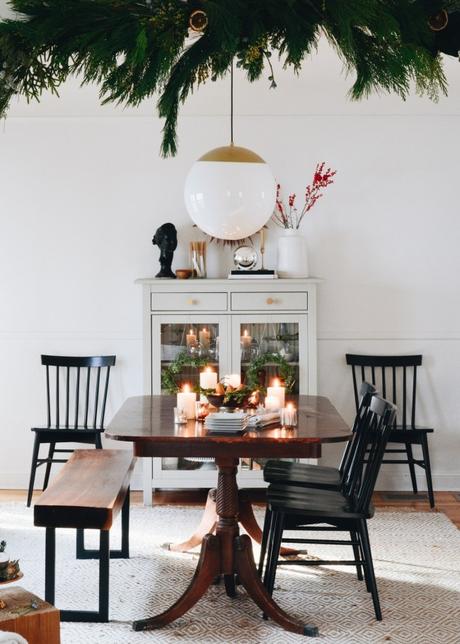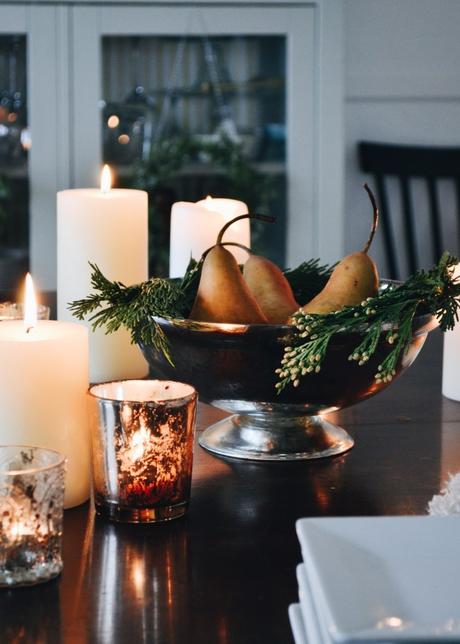 Our MO is to basically keep our everyday decor out in the house and accentuate with fresh decor elements. This strategy helps us keep clutter to a minimum, reins in and helps us be intentional with our decorating budget, and helps us feel cozy and hygge-ified. (Apparently I'm making up words now.)
With that said, I'm going to keep the chatter to a minimum and let our house do the real talking. Come on in and stay awhile. Will you?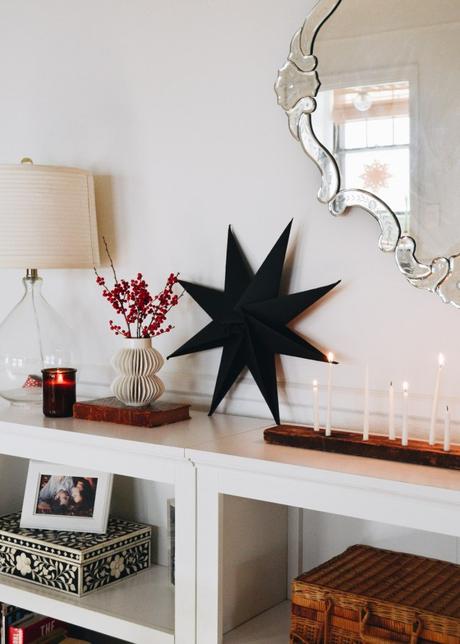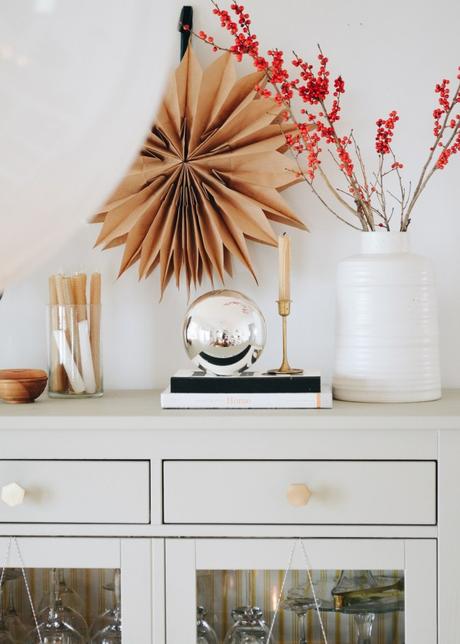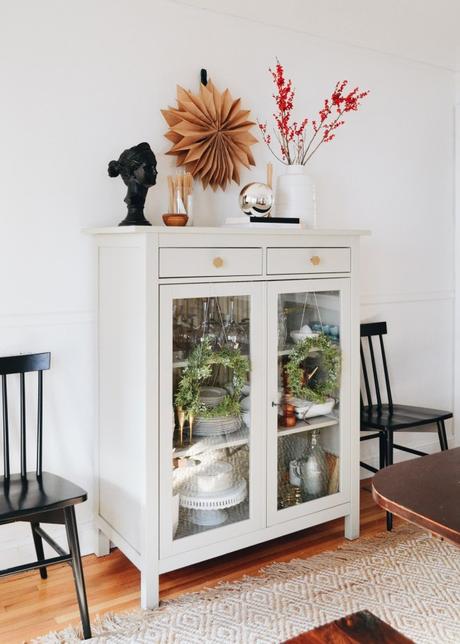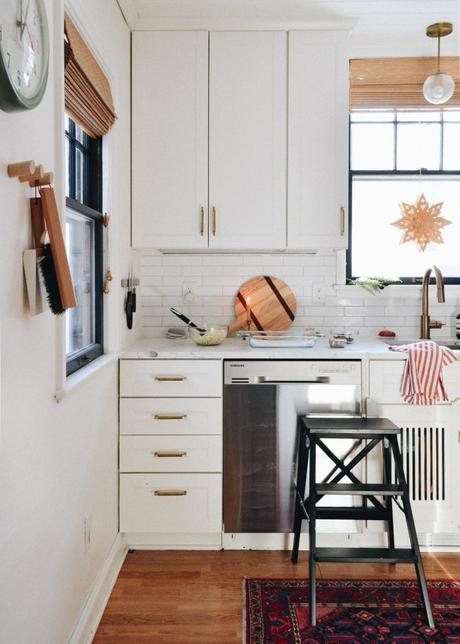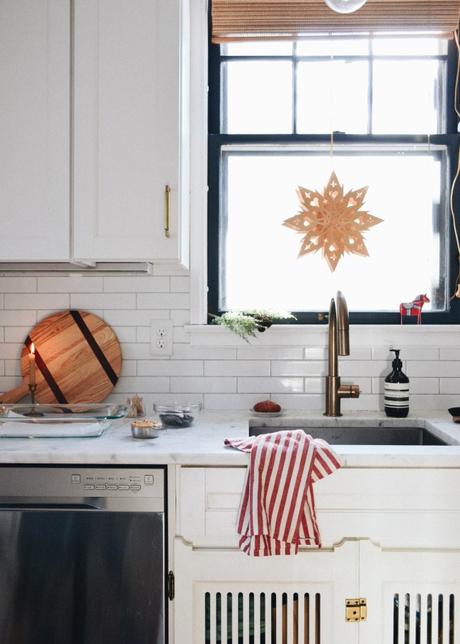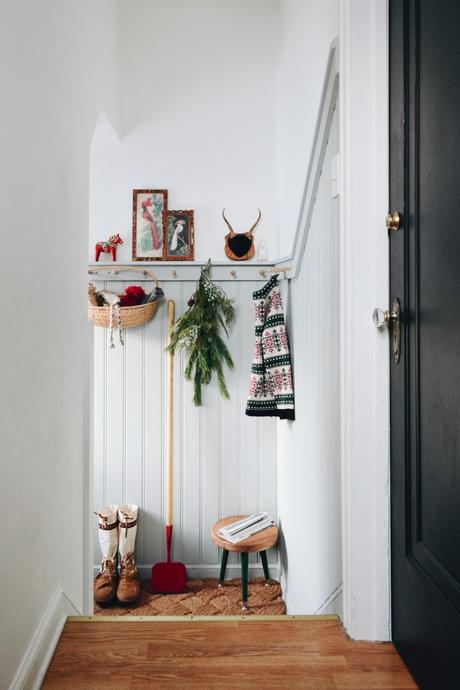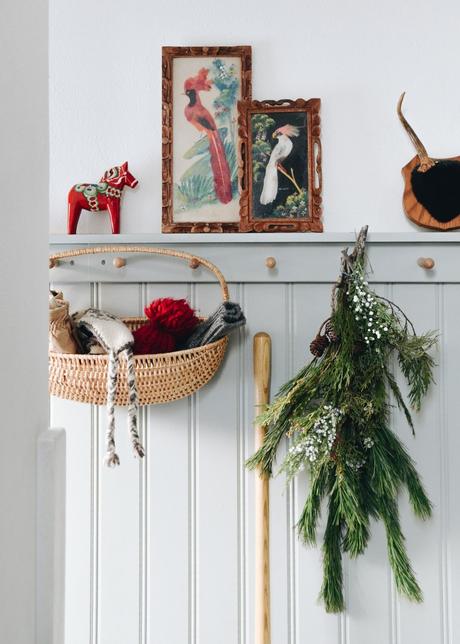 Hope you enjoyed having a look around our home for Christmas! Thank you for taking a moment to come by. Read more about our holiday decor + traditions in my recent interview with The Everygirl.
Tell me what's your favorite way to decorate for the Holidays?
Christmas Decor Sources
Dala Horse | Christmas Tree Metal Bin | Christmas Tree Star | Tree Candles | Tree Candle Clips | Footed Pear Bowl | Stewart Plaid Throw | Striped Kitchen Towel | Blue and White Diamond Blanket
DIY Christmas Projects
Paper Bag Stars | Origami Paper Stars | Dried Oranges | Wood Block Candle Holder | Fresh and Faux Garland
For More Christmas Decor Ideas:
This post contains affiliate links.