I don't know if we will ever sell this painting. It has a prominent position in our guest bedroom.
Rosa Mystica has been one of our most popular posters and I am told people trim it out of the poster borders, mat it and frame it. I suspect it looks pretty nice, especially the quality of these posters is beyond reproach.
The painting itself has some interesting characteristics There is three layers of color. The most prominent is the royal purple with a scatter layer of white and brown. The design was carved in "sgraffito with a bent Red Devil putty knife that I picked up at Home Depot. Handy tool especially because it helps enhance my vision of the humble square or rectangle. The brown reveals itself in strategic locations. I think the white gives the painting depth.
Some have told me that it's very meditative. It certainly has good Feng Shui for our guests always tell us that they had a wonderful sleep looking across the bed at this painting prior to nodding off. Probably not a painting to put in front of your home office desk, but then again maybe it will help calm your day and ensure future success.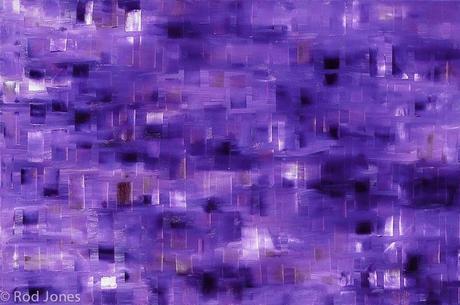 Rosa Mystica – Rod Jones Artist
Title: Rosa Mystica
Medium: oil on canvas
Size (h w d): 36.0 x 24.0 x 0.75 in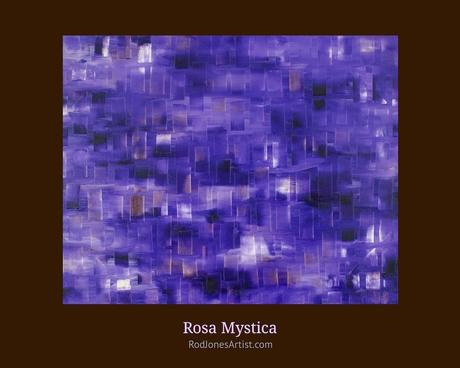 Rosa Mystica Poster
Rod Jones Artist
If you would like to purchase poster: Rosa Mystica Poster – Rod Jones Art Gallery.com