Just as fashion trends evolve year to year, so do trends in home decor. If you're considering remodeling or building your own dream home and would like to incorporate some new trends, you'll find this blog post very interesting!
Paint colors: color specialists and paint manufacturers are picking and announcing their choices for the 2013 colors of the year. For instance, Pantone's color is Emerald Green and Benjamin Moore's color is Lemon Sorbet. There's no one paint color that's consistently chosen. For example, in 2013 some manufacturers went for the high intensity look while others went for a more subdued pastel look. Before choosing one of these colors for your home, you should consider how much natural light the room receives and how big it is, especially if you are considering high-gloss paint colors.
 Image sources: 1; 2; 3; 4; 5; 6
Textures: In interior decorating it's all about how to texturize! For the 2013 trends, you will find beautiful patterned rugs and accent pieces with delightful textures. Wallpaper is making a huge comeback and you can find it in an array of colors and textures.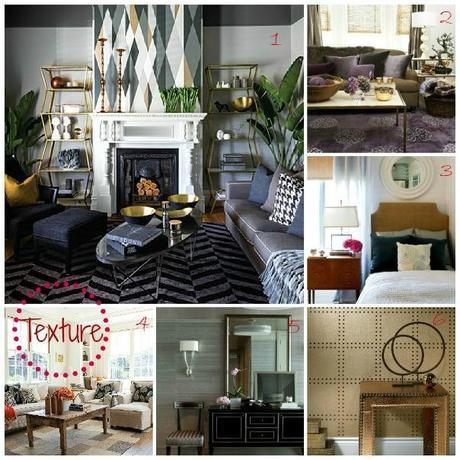 Image sources: 1; 2; 3; 4; 5; 6
Patterns. Patterns can be such a beautiful compliment in any space, it's reminds me of the finishing touch to an outfit. This year, the trend is to be bold and daring and to mix and match with stripes, floral designs, and geometric shapes.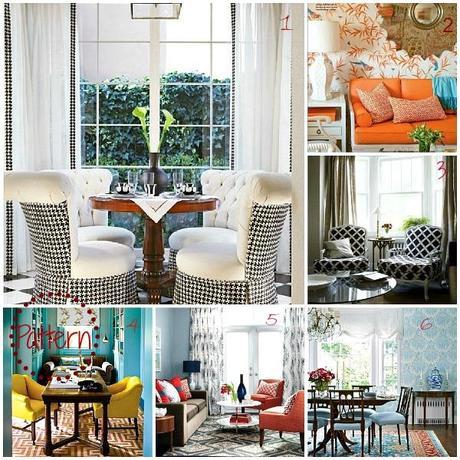 Image sources: 1; 2; 3; 4; 5; 6
Finishes: It seems that almost every home decorating article you read on trends for 2013 mentions metallic finishes. These articles encourage mixing of metallic finishes, such as brass with silver or gold with silver. To me, brass is the most appealing finish, as it gives a warm and inviting glow in any room. If you want to decorate your room with a look that speaks and looks glamorous, using metallic finishes is the way to go.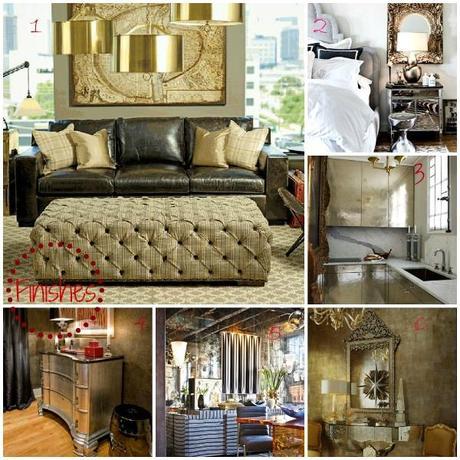 Image sources: 1; 2; 3; 4; 5; 6
These are just a few of the trends in home decorating for 2013. I'm in awe of them all—I just love them! They all seem to exude luxury and a sense of warmth. Can you see yourself decorating your home using any of these trends?
Simone