The greatest threat to our planet is the belief that someone else will save it – Robert Swan, Author.
There are no two ways about the fact that, sustainability is a way of life considering the current times we live in.  While the trend of going 'green', 'natural' and 'organic' has grown way beyond the food and beauty industry, it is a trend that is here to stay in the home décor space too.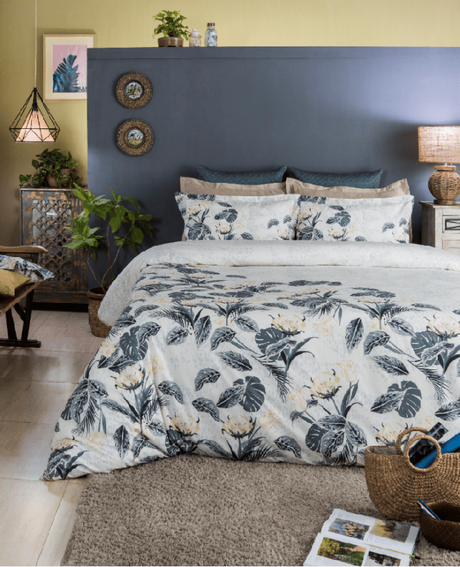 Organic Cotton bedsheets_Pic courtesy SPACES by Welspun
In the current age of limited resources and conspicuous consumption it is imperative that one moves towards a sustainable approach right from choosing the optimum size of your house to designing, constructing and decorating it with eco-friendly and alternative products.  So, on world environment day, here is a look at some simple tips to make your house stylish but in a manner that is ecofriendly and sustainable.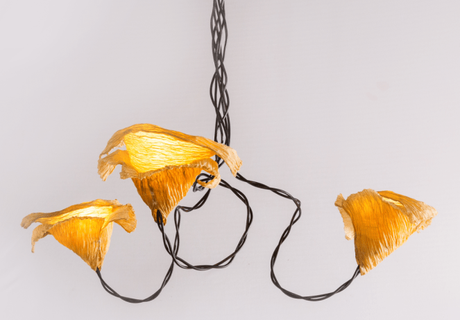 Lighting fixture from Orja made handcrafted banana fibre_Pic courtesy Orja
All about personal style
The best part about opting for sustainable home décor is that you do not have to follow a particular trend or a theme but just use your creativity in reusing, recycling and rearranging things you already have.  In the process, there are ample opportunities to incorporate the much-needed element of quirk, style and character to your home.  "Using natural elements as far as possible including organic cotton and jute furnishings as well as opting for DIYs are some small steps towards sustainable décor" says Ms. Manjari Upadhye, CEO Domestic Business, Welspun India Ltd.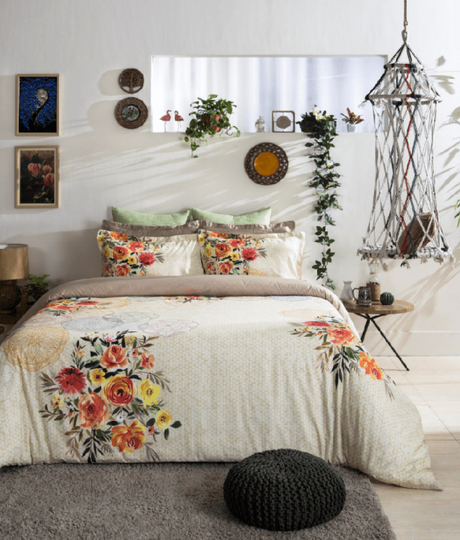 Organic Cotton bedsheets_Pic courtesy SPACES by Welspun
Earthy and rustic
Advocating the use of materials like clay, jute, linen, hemp and cane vis-à-vis resin, fiber glass and plastic adds a whole lot of elegance to your space apart from being eco-friendly.  Terracotta planters, red oxide flooring, earthenware and glass in the kitchen, soy candles and non-toxic paint are some great ideas to add a hint of personal and a unique touch to your home.  "Old glass containers can be used as candle holders by decorating them instead of disposing them while upcycling the existing furniture is an effective environmental measure" says Vaishnavipratima – Interior Designer & founder, Vaishnavipratima- interiors studio.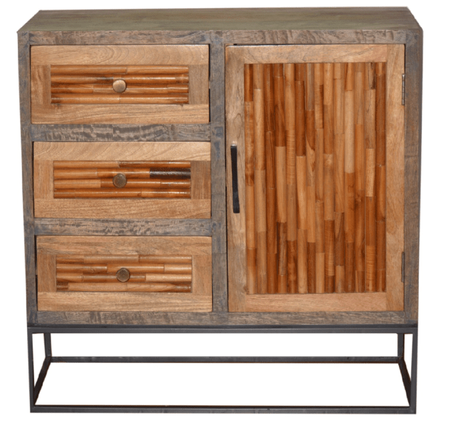 Cabinet__Pic courtesy Vaishnavipratima
Lighting fixtures made from materials like papier-mâché handcrafted banana fiber paper, bedding and linen made from organic cotton that is sans chemicals and toxic dyes are other excellent ideas to give your home an exclusive look.  Revamping existing stuff at home by giving it a new colour, form or even refurbishing it and using plenty of green in the form plants helps achieve a more personalized style statement.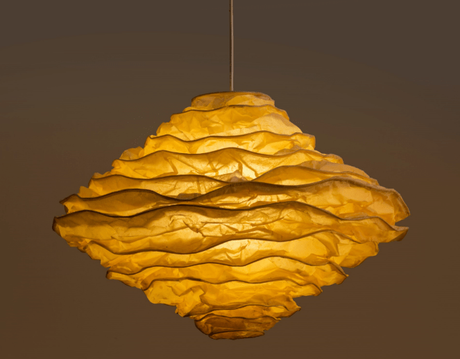 Lighting fixture from Orja made handcrafted banana fibre__Pic courtesy Orja
Go local
Encouraging local art and native artisans is also a big step towards sustainability.  Such crafts are always indigenous, environmentally friendly and make use of the local resources available.  Toy making of Channapatna, a small town about 60 km from Bangalore is a perfect example where eco-friendly toys are made by lacquering the wood of the locally grown Wrightia tinctoria tree.   This craft is effectively used to make several statement home décor pieces like coasters, stationery and pen holders, kitchen towel holders etc.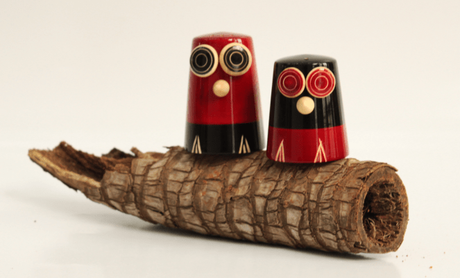 Pic courtesy_Varnam
"Most of our pieces are chic yet functional and we always retain an element of 'playfulness' in them as the craft of Channapatna is essentially about making toys.  So, the themes central to our pieces are usually owls, fish, elephants etc.  All of them are made using natural colours and even the smallest of pieces left over are reused" says Karthik Vaidyanathan, founder and principal designer, Varnam.