HOLLYWOOD SCRIPT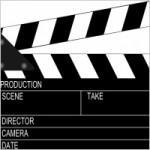 Eddie Murphy working on Beverly Hills Cop Tv series, Will we watch Bev. Hills Cop on TV?  We'll see.
Fox orders 10 episodes of Charlie Sheen's "Anger Management."  We're rewarding his behavior: just great
Queen Latifah coming back to television with daytime talk show.  Why not?
In Living Color coming back to television as two specials hosted by Keneen Wayans.  It's like the 90′s revisited.  Nice to know some actual actors will get some work.  Scripted Television!
Kim Kardashian is getting divorced.  I'm shocked.