Hey, hey my perfect readers! I don't know about you, but I am so glad it's finally Wednesday! Tomorrow is my first day off this week and I have so many blogging activities on my to-do list that I am super pumped about and can't wait to share with you all. Plus, I'll finally be able to catch up on Big Brother because I'm an episode behind. As you know, on Wednesdays I share with you my work from my internship at TheCelebrityCafe.com, where I am #blessed to share with you all entertainment and celebrity news. Did you know that my idol LC is adding another exciting task to her resume? Plus my favorite tot Riley Curry is back in another viral sensation! Have you seen it yet? Check out all this and more right below:
'Teen Mom OG' star Catelynn Lowell celebrates bridal shower, 7/21/2015
Bethenny Frankel posts bare butt on Instagram amid dating rumors, 7/16/2015
Lauren Conrad to release party planning book in 2016, 7/16/2015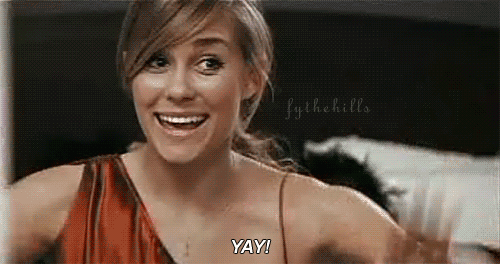 Source: Tumblr
Scott Disick cancels second club appearance after Kourtney Kardashian split, 7/16/2015
Rita Ora has split with rapper boyfriend, the two will 'stay friends', 7/22/2015
Kylie Jenner adds high school graduate to her resume, 7/22/2015
Riley Curry whips into turning three-years-old (Video), 7/21/2015
Make sure to follow me on Twitter to stay timely with your entertainment updates. I wonder what is going to happen this week in Hollywood….stay tuned for next week's Hollywood Hump Day Treat and I will fill you in!