Hello, readers!
As many of you now, I am currently interning for TheCelebrityCafe.com.
As part of my internship, each week I need to publish 15 stories about what is happening in Hollywood. If you follow me on Twitter, you know that I have been sharing each and every story with my followers. For those of you who don't, I've decided to put them all in one place – in this weekly post called Hollywood Hump Day Treat!
Here's your weekly dose of Hollywood scoop –
Kendra Wilkinson-Baskett tweets about daughter crawling, 3/14/2015
Bristol Palin is engaged, 3/14/2015
Selena Gomez nearly trampled by fans at Paris Fashion Week, 3/14/2015
Tyga announces love for Kylie Jenner on Instagram, 3/14/2015
Gisele Bundchen announces runway retirement, 3/14/2015
Kourtney Kardashian takes to Instagram to celebrate loss of baby weight, 3/13/2015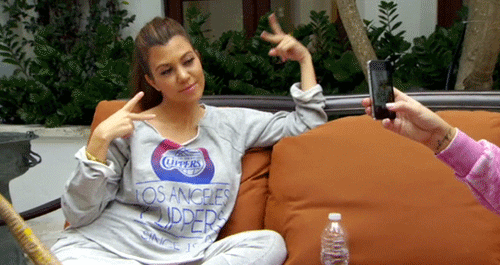 The boys of 'The Hills' reunite, 3/13/2015
Cost of Kim Kardashian's platinum blonde locks revealed, 3/13/2015
Cast of 'Glee' will honor Cory Monteith in series finale, 3/13/2015
Kendra Wilkinson-Baskett accepts new wedding ring after cheating scandal, 3/13/2015
Eva Mendes joins Instagram, 3/13/2015
Kathy Griffin leaves 'Fashion Police', 3/12/2015
Lady Gaga asks Tony Bennett to perform at her wedding, 3/11/2015
Nick Jonas leaves Iggy Azalea's postponed Great Escape Tour, 3/11/2015
Former Playboy model Holly Madison celebrates daughter's second birthday, 3/11/2015
Wonder what will happen in the next week? Check out next's week edition of Hollywood Hump Day Treat for your latest update!