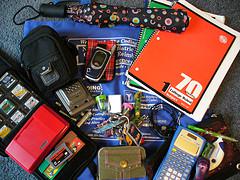 Image by Brandy Shaul via Flickr
Everybody wants to learn English language. But of course, most people will really prefer not just to learn the basics of this language but they are interested to learn everything in it.  We all want to be fluent with English and I know, at your best effort, you will try to make such learning excellent in your part because you know how valuable you knowledge is in your work, study, and even relationships.
That's why I recommend you to learn English in a language school. When you choose to learn English at language school, you are certain to learn it holistically because you will be tackling the following topics below:
Basic English Speaking
If your speaking level in the English language is undeniably basic, don't get upset. Our language school will teach you Basic English speaking for beginners like you. You will be taught with the use of the language's common expressions in a simpler manner that you will learn English speaking effectively in your level.
Regular English Lessons
Would you like to learn what to say and how to say things in daily conversations? English language schools will make you learn regular English lessons in a systematic way that sharpens your skills effectively.
Business English Lessons
Interested in increasing your fluency in the field of business and commerce? Learn English language in our language school and you will be equipped!
Travel English Lessons
Our English learning is willing to teach learners with the proper terms and phrases that pertains to travel times and abroad. A travel English lesson is designed for people who want to got English-speaking vicinities and learn Basic English that is very essential for travel purposes.
See how wide a learner can discover when they choose to learn English at language schools? Why not make such decision for yourself as well?