The holidays are right around the corner, and stores have already begun advertising hot items and specialty food items. Even though you're busy, there's no doubt that you want to ensure you and your family have a wonderful time. Shopping for gifts and food for your holiday feast might seem like a daunting task, but there are easy ways to fit it into your schedule.
Track Prices and Sales
As busy shopping times approach, many retail establishments offer sales. From toys to clothing to food, you can likely find your desired items for a great price. So, how can you keep track of the bargains? Keep up to date with retail circulars; these papers let you know about reduced prices during the week. For example, grocery stores typically offer weekly sales. Watching for deals is a great way to stockpile items you need for upcoming events. Additionally, Black Friday brings about some spectacular savings for shoppers. Some stores offer great deals as early as two weeks ahead of Thanksgiving. To meet the demands, you can even find bargains throughout the weekend immediately after. Stores get very competitive around the holidays, and you can benefit from the slashed prices.
Planning Around Traffic
With the festive lights and togetherness, the holidays also bring tremendous amounts of added traffic. Other shoppers are trying to get in on the sales, too. Additionally, there are many more commercial trucks trying to deliver goods. With over 15.5 million trucks on the road getting ready for the holiday season, expect the highways to be incredibly busy and slow. You can make your trips easier by avoiding peak travel times. Save yourself the headache and stay home on Saturdays. Try also to avoid shopping for food or gifts on the actual day of a holiday, as many people procrastinate and shop on these days, making the traffic extra bad.
Shop Online
Shopping online is a great way to avoid stores altogether. Your favorite retail centers, like Amazon, provide shoppers with home-delivered goods. Many places even offer free shipping once you hit a certain price-point threshold. You can find especially great deals on Cyber Monday. As a counterpart to Black Friday, the Monday following Thanksgiving is a day for online retailers to give amazing bargains. You'll save gas and avoid traffic headaches, and you can make purchases right from your phone.
Save Money
Your finances will play a huge role in your shopping experience. Before diving into the stores, consider creating a budget. You'll also need to have a list to eliminate impulsive buying. To save a little cash, use coupons. You could save money in the long run by making practical purchases; clothing is always a safe choice. Additionally, homemade gifts can provide tons of sentimental value while also being friendly on the wallet. Ending the year drowning in debt is never a good idea.
Christmas shopping doesn't have to be a wallet-draining and exhausting task. Just remember that the roads will be busy with added traffic. To avoid traffic, try shopping online. You can save money by following your budget and watching for sale prices of big-ticket items.
Are you planning a holiday feast? Try some of these recipes!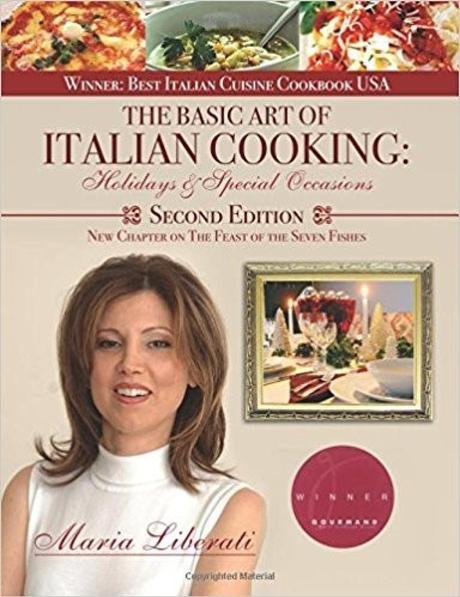 For more Holiday recipes, get your copy of the Gourmand World Award Winning Book The Basic Art of Italian Cooking: Holidays and Special Occasions-2nd edition