I went for a week with my wife to Malta in February. The weather was great, warm and sunny about 63 during the day but can get cold at night.
But it was completely different to our past holidays spent in Spain and Portugal.
No music bars or karaoke bars, none of the usual shops you would see elsewhere, very little entertainment outside your  hotel.
Most cities and towns we visited had little or no entertainment for the holiday maker which i think is a missed opportunity for someone.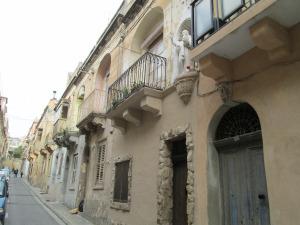 To get about you have to use the bus system, which i must say is very good and very cheap, 6.50 Euro for a weekly ticket. And the bus drivers all speak English as do most of the Maltese people.
Be prepared to walk up-hill in the towns, cities, where ever you go.  Where we stayed in Mellieha there were some hills i would not even try to walk up, but remember the return journey is easy.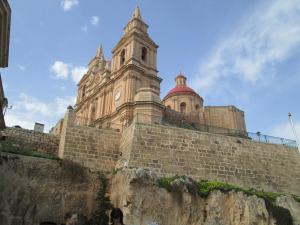 The church at Melliha
We went on a day trip over to the island of Gozo to the capital Victoria a lovely place and worth a visit.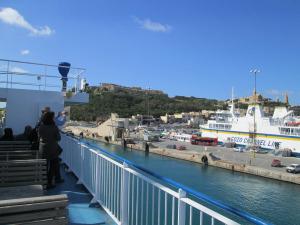 Ferry to Gozo
A bus ride to the city of Sliema where there are lots of shops and restaurants also lots of different short trips on boats and open topped bus's, no problem spending a full day here or go back another day to it.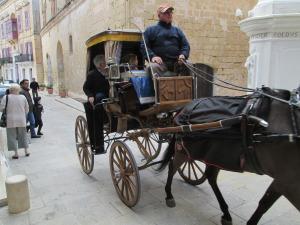 Transport in Madina
Mdina, a beautiful town to spend the day, it is divided in the middle, the old town is called Rabat which again is beautiful, small narrow streets lots of old houses, one street was so narrow you could touch each side of it. Mdina is the castle / fort town, no traffic except for the few hundred who live there, streets just wide enough for one small car and you drive at 10 MPH. well worth a visit to both.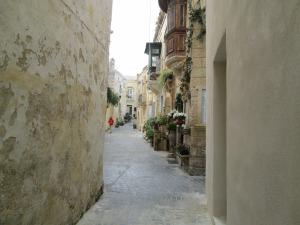 Street in Rabat
Overall we did have a good holiday, we both enjoyed the stay the travel and the walking about, but now we have seen Malta i don't think we will be back, not in the near future anyway. Its a holiday for people who enjoy walking and sight seeing all day.