Jump start a child's design education with a savvy gift—from a smart game to a playful lamp—this holiday season.
Slideshow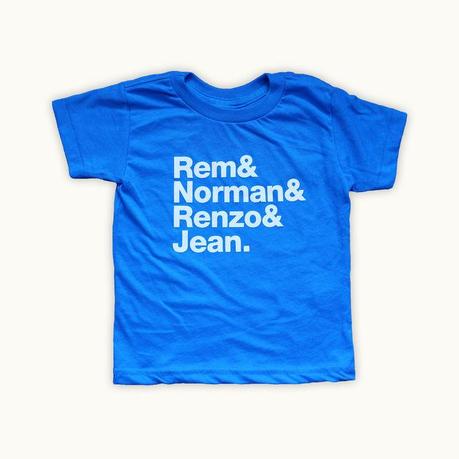 Rem & Norman & Renzo & Jean tee by Tiny Modernism, $25 at tinymodernism.com
This tiny tee celebrating famed architects is guaranteed to be a crowd pleaser amongst design-loving adults. Other versions include a 'Tadao & Kenzo & Shigeru & Toyo' style, and a 'Zaha & Frank & Daniel & Thom' one.
We'll be curating guides to suit all your gifting needs from now until the holidays; check back for more selections from our editors over the next month!
And for now, peruse selections for the Art Aficionado, Student, and Chef.