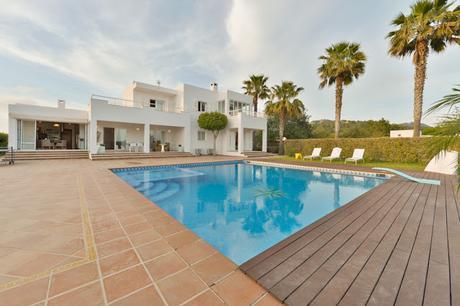 Who else loves holiday planning? Thinking about those places you'd love to visit, the hotels and villas you'd stay in if money was no question and of course the outfits you'd pack to take with you. Today I'm having a little holiday daydream...
Clickstay have such a fantastic range of villas in Spain, Portugal, even Italy and Thailand and many more, so you've got plenty choice if you're planning a girly holiday and want something a little different, or maybe a family holiday too.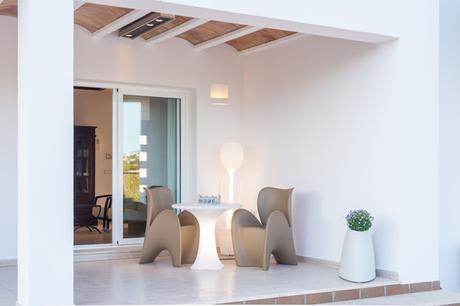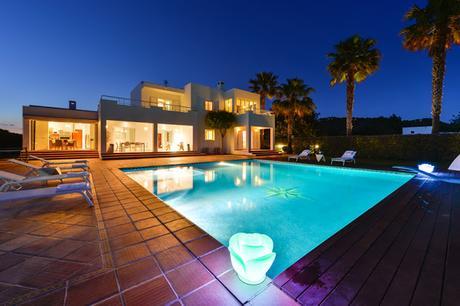 Just look at this gorgeous villa just outside Ibiza Town. This looks like it could be the setting for a music video doesn't it?! I could certainly see myself relaxing there with and one of those huge inflatable flamingos...yes, blogger cliché it may be, but it would be fun!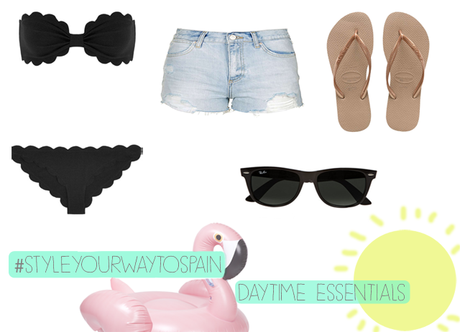 It would be a perfect opportunity to pick up a bikini from Triangl; I've admired their simple, classic styles for a while now. I'm a huge fan of Marysia's scalloped swimwear too which I've been admiring on Net-A-Porter for some time. A twist on the simple black bikini, with cute scalloped edges. Maybe I'd just have to take both! Of course no summer holiday is complete without flip flops and cut off denim shorts for throwing on over your bikini.
I couldn't spend all my time lounging around the villa, there'd have to be trips to local restaurants and bars for traditional Spanish paella and maybe a glass of rosé. It would be a great excuse to pick up this Self Portrait dress I was eyeing up at the Flannels VIP opening recently which would go perfectly dressed down with my rose gold Havianas, or a pair of sleek black heels. Alternatively, I'd love to take the ultimate girly dress from Coast I wore for my friends wedding last month!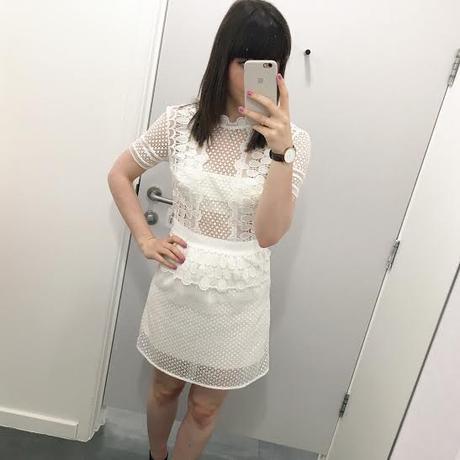 This is my entry into the #StyleYourWayToSpain competition Clickstay are running. Keep your fingers crossed for me!
Check out their reader competition for the chance to win a brand new suitcase from Samsonite and a £500 villa voucher!