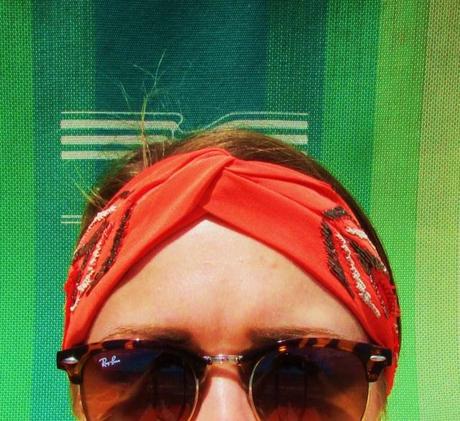 As I mentioned yesterday, Spiaggia di Fornillo is a public beach in Positano tucked into a large cove on the Tyrhennian Sea reachable on foot by following the stairs down the hill from La Casa Di Peppe's cliffside perch. Technically, the beach is public because anyone is welcome, but the beach is looked after by a few open-air beach restaurants, so there are sun loungers and boats for rent, the beach is well maintained, and cocktails and pizza are just a short pebbly shoreline jaunt away. We particularly loved bar bagni Da Ferdinando, which is run by the kindest and friendliest family who have been serving up beach fun at Spiaggia di Fornillo since 1953.
Being that it was the last stop on our two week trip, we decided to really capitalize on the relaxing beach holiday facet of Positano by spending two full afternoons at the beach, combing the shoreline for mermaid tears (sea-worn glass and pottery), sipping mojitos and taking intermittent dips in the sea when the sun became too fierce.
We also rented a pedal boat from Da Ferdinando, but it wasn't just any pedal boat. It was a pedal boat with a layout deck and ladder at the front end of it! Ken and I'd work up a sweat pedaling in, out and around the cove, then jump off our boat turned "floating dock" into the sea,  climb back out, dry off and do it all over again. An ephemeral series of moments, and ones I'm not likely to forget anytime soon!
Happy weekending to you!