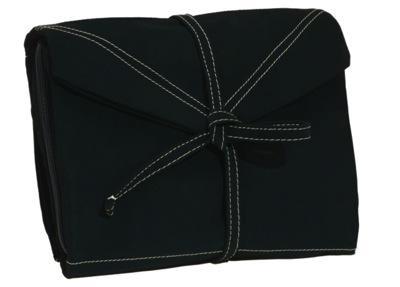 Remember the piece we did on the insanely awesome all-in-one makeup organizing Hold Me Bag? (With a title like The Last Makeup Bag You'll Ever Buy how could you forget?) Well my favorite makeup bag makers have released their 2012 collection and I'm simply giddy over the new designs! Take a gander at a few of my faves:
CHERRY B ~ Cerise and coral blossoms on a soft pink and ivory background linked together with stylized sketches of branches and leaves.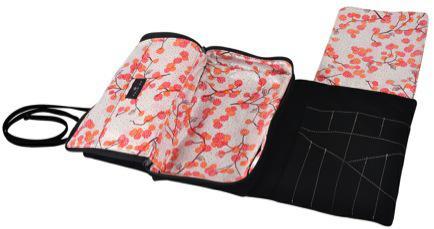 FLEUR DE LUNE ~ Vintage inspired white vines and tiny flowers wandering over a field of soft black. Looks like moonlight.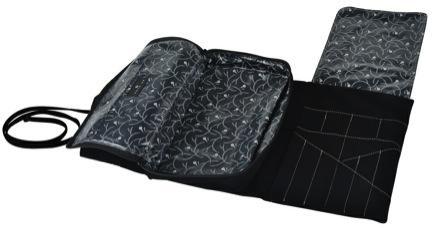 BEAUTY BIRDS ~ Contemporary smart looking birds and tiny flowers in shades of grey, white and pink are perched on a striking cerise background.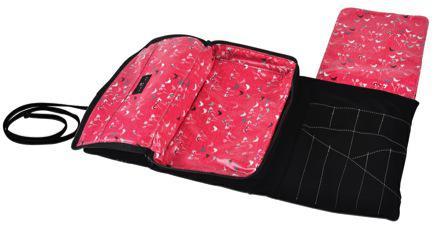 BEAUTY STARS ~ Starbursts of bright colors in blue, dark pink, purple, green, white, and yellow pop on a medium pink background.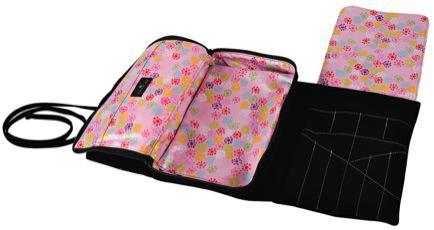 As they say: organized makeup; organized life. To see the complete 2012 Collection, click here.  Happy organizing, makeup enthusiasts…