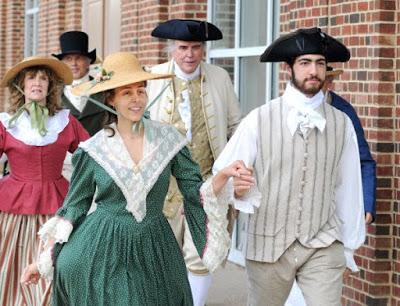 The time has come to the festive and memorable Dover Days Festival presented by WSFS Bank in Delaware. Great news for NASCAR fans too - it's just so happens to take place during the same weekend as the NASCAR Spring Races at Dover International Speedway starting Friday. So, this first weekend of May is going to be a exciting one - attend both the Dover Days Festival and the NASCAR race at Dover International Speedway!


The Dover Days Festival is one of Delaware's largest and longest-running free events dedicated to celebrating the state's heritage and culture. Festival activities showcase Delaware traditions while highlighting contemporary times with a parade, moon bounce village, food and craft vendors, and so much more.
To kicks off the Dover Days Festival they start with Dover's largest parade stepping off at 9:30 a.m. on Saturday. Afterwards, the day continues with a day full schedule of festivities, programs, guided walking tours, children activities, traditional maypole dancing, and much more. Starting at 3 p.m., festival-goers can head to Loockerman Square for the History, Heritage & Hops Brewfest in downtown Dover.
Among the entertainment this year are high flying fun on tethered hot-air balloon, and watch out for some jolly pirates. They have two shows to catch during the festival, "Pirates of Approaching Storm Show" and "Pirates of Fortunes Folly Show". Plus, there's a fantastic magic show located on The Green, "Magic by Charlie," and re-enactors including "For Woodness Sake", 1st Delaware Regiment, Bedlum Bones, and Lady Aimee Sewing to name a few.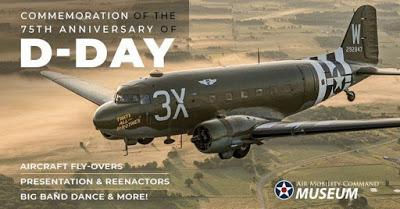 There will be a special event presented by the Air Mobility Command Museum is hosting a special Commemoration of the 75th Anniversary of D-Day. The event includes historical presentations, re-enactors camps, static displays, historical aircraft fly-bys, and much more.