Last autumn, however, we decided to follow the locals to what we originally thought to be a Chinese take away place.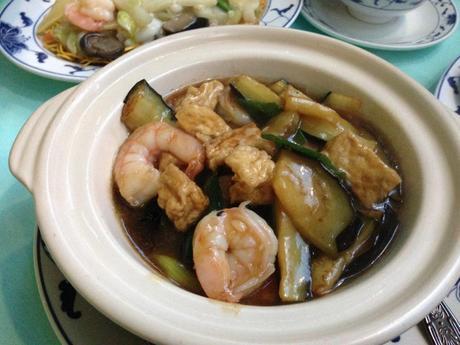 Aubergine with beancurd and Prawn hot pot
Hing Lee has just a hand full of tables as it does seem to mainly provide delicious take away food to the neighbourhood; yet we managed to grab one of the tables and eat in we did.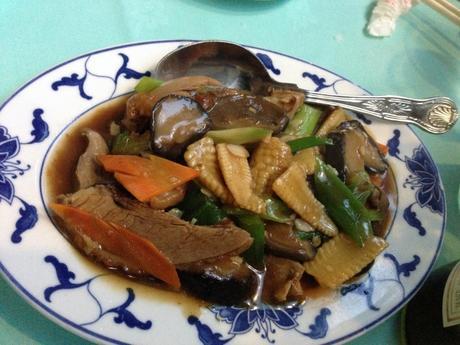 Roasted Duck with Chinese Mushrooms and Baby Sweetcorn
Authentic Chinese food with fresh ingredients is "on tap" in their kitchen and the super friendly staff seem to know at least 80% of those walking though the door . In a town like London where the food offer is so varied, keeping regular customers must be a challenge but I am not at all surprised that these team does manage to keep people coming for more.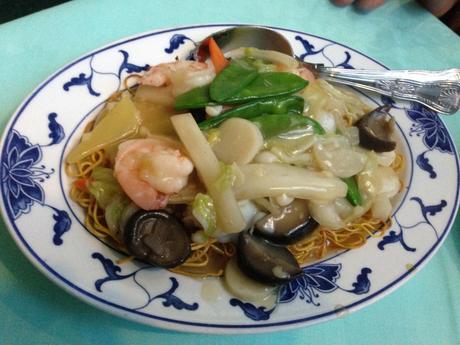 Mixed seafood crispy noodles
As a beancurd and aubergine fan, my favorite dish of that first visit was the hot pot , and I must admit that since, i have ordered it to take away a couple of time after Private Viewings at Anise Gallery.
Photographs by Cristina Lanz-Azcarate
Text by Cristina Lanz-Azcarate
Please feel free to use this story for your own personal use, not commercially. All images are property of the author as specified and all rights are reserved. If you wanted to share any of the information provided, post a link to the website but do not extract/copy the information without prior permission