One of my favorite things about bike trips is that access to small, quaint and often forgotten about villages is a daily occurrence as you aren't simply whizzing by in the bubble of a bus and can stop at any point to meet the 'real' people. Old Manali and surrounding villages offer some interesting insights into the daily lives of tribes of Himachal Pradesh. The other nice thing is that you actually don't need a bike to get to them, just a good pair of walking legs and an umbrella!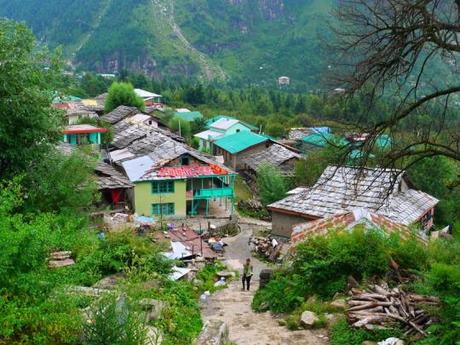 Only a little walk away from the tourist main street lies the 'real' old manali, which interestingly few tourists actually ever get to. A series of quaint villages built onto the valley slopes of the Beas river are a delight to explore and are once again a lesson in sustainability. This village was a lovely 5km cycle along a bumpy road past waterfalls and apple orchards.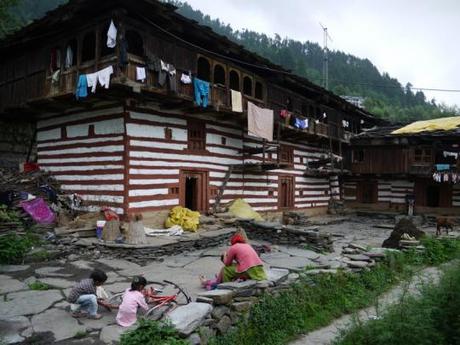 A typical homestead of old Manali. Finely hand carved wooden balconies and slate stoned roofs all with a stone courtyard for washing, threshing, playing, fixing bicycles and tethering animals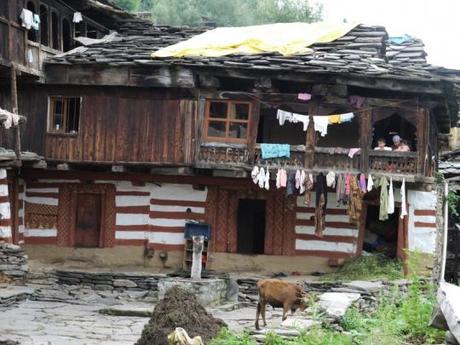 Upstairs is residential and downstairs for the animals and storing food for the winter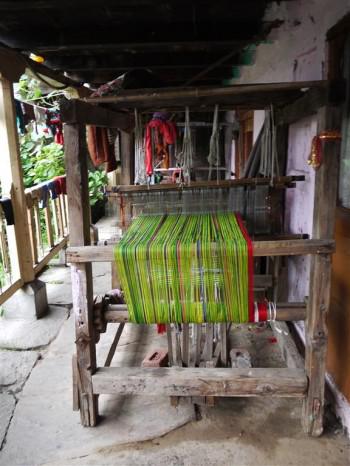 Almost every home has its own handloom for weaving the famous shawls of the Beas valley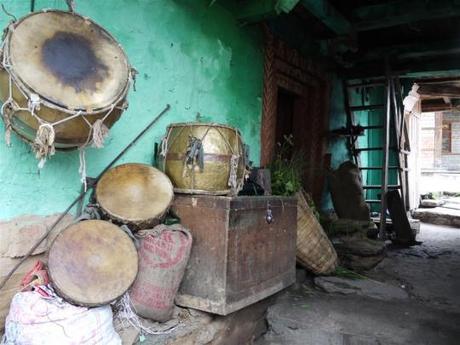 I love all the nooks and crannies in these villages, all sorts of interesting artifacts, junk and these traditional instruments lie around waiting to be discovered.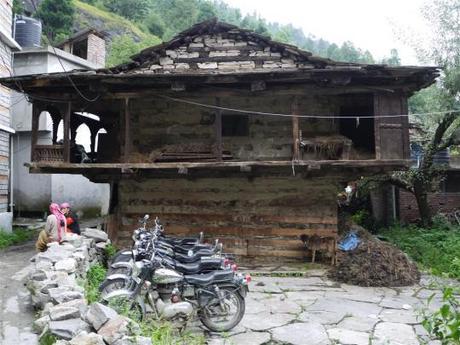 Side by side, modern with traditional - sometimes its not only the cows that are parked in the courtyards.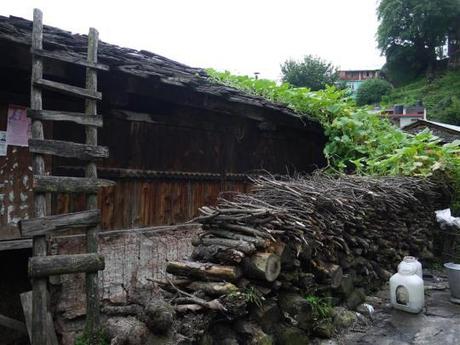 The design is always so practical - roof tops for storing and drying things out on, as well as support for a rambling pumpkin plant. Wood neatly stacked for the freezing snowy winters.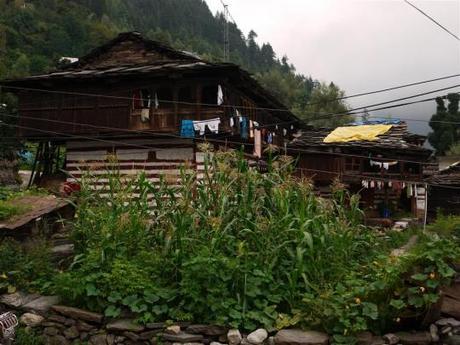 Apart from the terraced fields and apple orchards on the outskirts of the village, each homestead has its own vegetable garden for quick and easy access to some greens.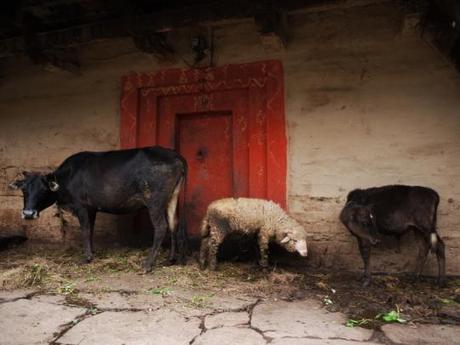 Special attention is given to the details around the doorways.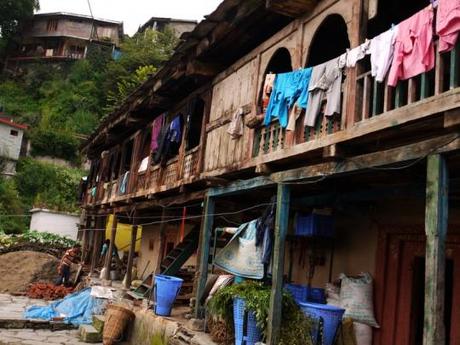 Besides being favorite socialising spots, the balconies make excellent 'under cover' clothes lines particularly during the summer which are typically very wet and humid. Note the more modern and favoured concrete style houses in the background which are slowly replacing the traditional ones.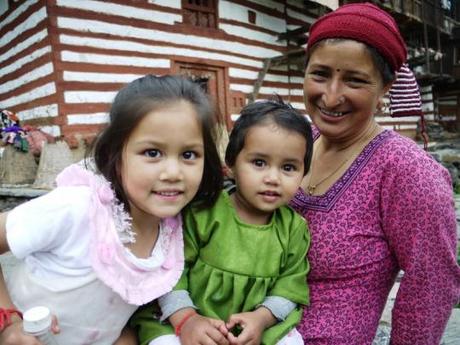 ...and such cherubic children and friendly villagers!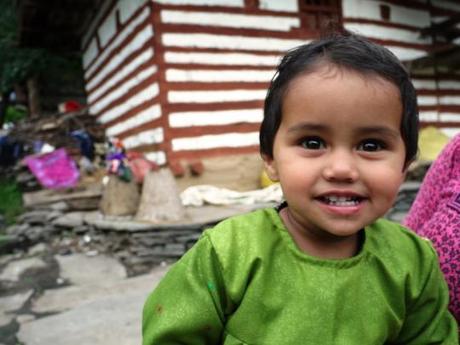 No words for this angelic Manali munchkin!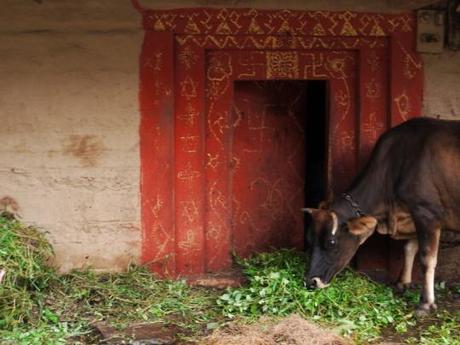 What more could a cow ask for - Manali is superbly green and lush all summer long! (Note the swastika is an ancient symbol for good luck which seen in many places all over India, unfortunately stigmatized when it was adopted by the nazis.)