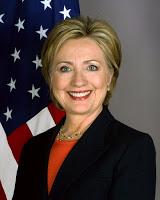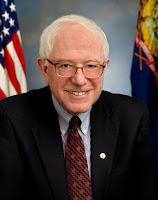 I know that some supporters of Bernie Sanders are still clinging to a vain hope that some miracle will happen that would propel their candidate to the presidential nomination of the Democratic Party. But that's just not going to happen. The race is over, and Hillary Clinton is the presumptive nominee of the Democratic Party.
That didn't happen because of the DNC, the media, or unfair primary/caucus rules. It happened because a clear majority of Democratic voters, going to the polls in all 50 states (and in the U.S. territories), wanted Hillary Clinton to be their nominee. That's why she won more states, more votes, and more pledged delegates.
With one primary to go (the District of Columbia), here are the current delegate totals for both candidates (according to Bloomberg Politics):
HILLARY CLINTON
pledged delegates...............2203
super delegates...............577
total delegates...............2780
BERNIE SANDERS
pledged delegates...............1828
super delegates...............48
total delegates...............1876
That means Clinton has 397 delegates more than she needs to get the nomination. There are only 109 delegates that remain unallocated (delegates from D.C. and some super delegates yet to declare their preference). If Sanders got 100% of those unallocated delegates (which he won't), he would still need 398 more delegates to win.
It doesn't take a rocket scientist to do this math. Hillary Clinton is the Democratic nominee for president in 2016.