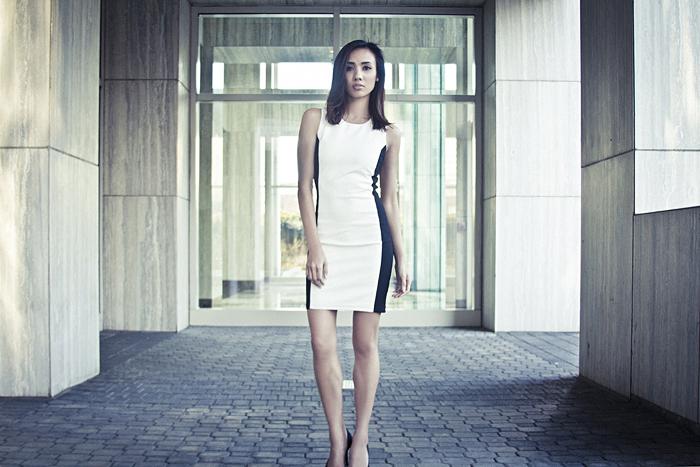 A lot of things have to come together every time there is a new fashion post on the blog. You, the reader, see a few pretty pictures and hopefully a quirky story and some useful fashion tips.
What you don't see is Darnell (the awesome photographer behind the lens) encouraging me to trek through the congested streets of Atlanta in four 1/2 inch heels. Picture this, last week, we're in Buckhead and it's 45 degrees with wind gusts (nevermind it's now 80) and I'm posing in a body illusion sheath dress. Darnell, the consummate gentleman, was very Boho, wearing a nice  Banana Republic cardigan and cargo pant while complaining of the cold. Editor's note: it wasn't that cold, but her heels were that high. 
But, hey, no real complaints. The little sacrifices are worth it. Especially when we found this beautiful marble and glass facade to utilize as a backdrop. Couple that minimalist structure  with the clean lines of the dress and it makes the ensemble that much more chic and modern. I guess when a dress makes you feel good, who cares how cold you really are?