Driving over to Denver for the weekend holiday, I was amazed at the high water levels on the Colorado River.  In Grand Junction, one local walking and biking path has been obliterated by the mountain water runoff.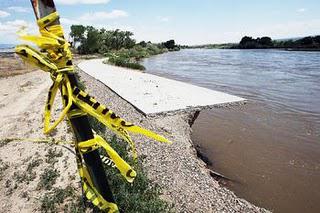 (photo by Gretchen Daughtery - Daily Sentinel)
Telluride's Daily Planet said:
A Hazardous Weather Outlook published by the NWS for eastern Utah and western Colorado indicates that recent warm weather has accelerated snowmelt in these areas, increasing runoff into local waterways. Many rivers, such as the Arkansas River near Leadville, are surpassing their banks.
As I was driving solo, it was a bit dangerous to take pictures of the Colorado River overflowing its banks, but I did manage a few by just holding the camera up and to my side, then clicking away.  Here are a few shots.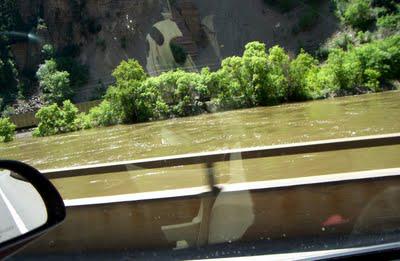 (in Glenwood Canyon)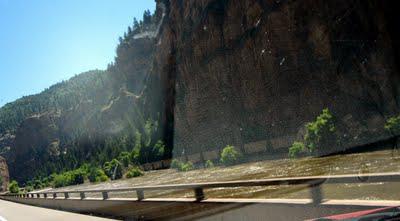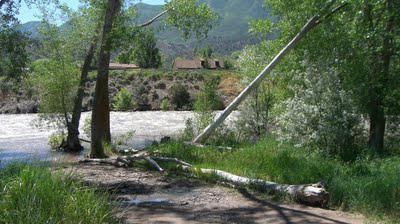 (Just off Interstate Highway 70 at a rest stop)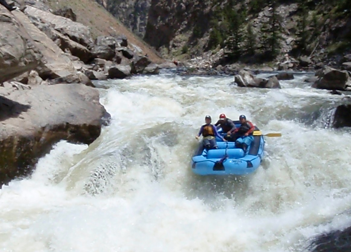 (picture by UpthaCreek)
Whitewater rafting was a popular activity on Saturday, July 3.  I saw lots of rafts on the river with adventure seekers galore and honked and waved at a few from the sidelines.
Hope everyone had a safe and fun weekend!