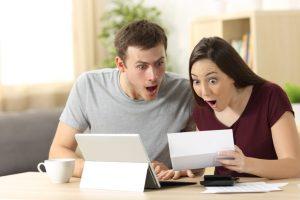 Homes with high electricity usage in Houston have the power to choose better plans with lower rates.
Pay a low rate for a large amount of electricity
When it come to electricity, no one wants to pay more than what's necessary. Houston electricity customers have plenty of options when it comes to selecting their electricity plans, but only one is the least expensive for high usage customers.
The best value for customers who consume 2,000 kWh in a month is the Select Choice 12 plan from First Choice Power. This plan has the lowest price and comes from a retail electricity provider offering superior online account management functionality.
What is the cheapest 2,000 kWh plan in Houston?
Each Texas electricity bill for the Select Choice 12 plan includes a monthly energy charge plus tiered energy charges. A customer is charged only one of these monthly charges in any given month:
Usage up to 500 kWh – $55
Usage from 501 kWh up to 1,999 kWh – $120
Usage more than 1999 kWh – $86
Even though tiered Houston electricity rates have been around for long, long time, it's easy to get confused. As their electricity consumption increases, customers are assessed the price for their tier of usage. Depending on a customer's usage, all three of these tiered charges can appear on the customer's monthly bill:
Usage of 0 to 1,000 kWh – $0.00 per kWh
Usage of 1,000 to 2,000 kWh – $0.10 per kWh
Usage of 2,001 and above – $0.219 per kWh
If you do a little math, you can see the sweet spot for this plan is at 2,000 kWh. The base charge is relatively low, and the highest tiered charge hasn't kicked in.
Take control of your electric bill.
First Choice Power gives customers ample online account management features including the following:
View plan information
Transfer service
Pay bills
Set up automated payments
View past bills and payments
Monitor energy usage
Refer a friend
Their referral program makes it easy to earn bill credits when your friends sign up for electricity service. You can invite friends by email, social media, or special URL. No matter how you share it, you and your friend each get a $25 bill credit when your friend signs up.
Compare Houston power plans
If the Select Choice 12 plan isn't right for you, First Choice Power offers prepaid plans, no deposit plans, month-to-month electricity, and fixed rate plans.
Texas Electricity Ratings has even more plans from a wide variety of Houston retail electricity providers. You definitely want to compare power plans before the hot Texas summer increases electricity prices. Enter your zip code at Texas Electricity Ratings to see which plans are available for your home.