A yearlong test of a new hydrogen/electric hybrid bus could start as soon as this summer, officials say, putting Burbank among a select group of cities that are trying out the technology to reduce emissions.
The demonstration project was born out of a 2007 partnership with Proterra, the company that manufactures the bus, with funding from the California Air Resources Board, said Jonathan Frank, with Burbank's Park, Recreation and Community Services Department.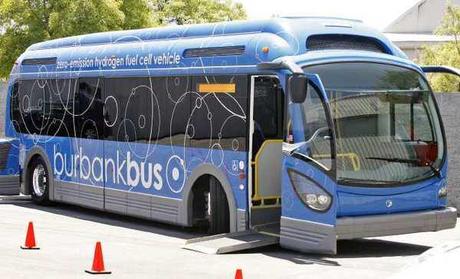 "The goal is to demonstrate this hydrogen-hybrid technology, and maybe help the city transition this type of product into city fleets," he said.
Doing so would help meet a state initiative for zero emissions, Frank added.