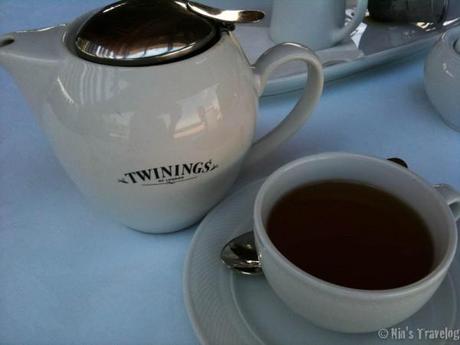 Tea
In modern day life, drinking tea is not as popular as drinking coffee. The YUPPies (Young Urban Professionals) are having "coffee breaks" during office hours instead of "Tea Time".   However, having  afternoon tea is still popular among older people, they call it High Tea.
The question now is, what is 'High Tea?' in my view, it's a colonial thing, when the British Empire occupied India and Sri Lanka, where tea plantations are part of the people's life.   However, the British were so fascinated with these drinks that they made it a sort of a ritual, drinking tea in the afternoon, with 'scones, butter and cream.'
As the colonial days are over, High Tea however, is still in fashion, especially for special occasions or for tourism or commercial reasons,  such as 'Lighting Up the Christmas Tree' in Ritz Carlton Hotel – Doha, where they add Carol Singers to the High Tea, or like at the Sidney Opera House, the title of the occasion is 'High Tea at the Opera, where they add Pink Champagne with the tea ritual and being serenaded by an opera singer plus piano player playing classical music.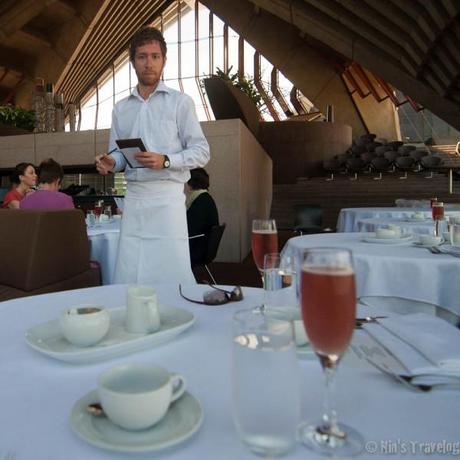 Flowing Pink Champagne as a starter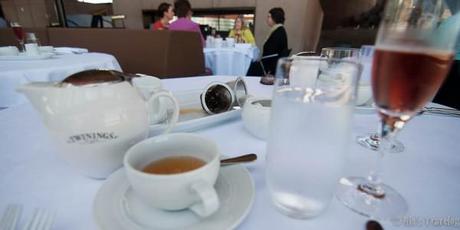 Tea and Pink Champagne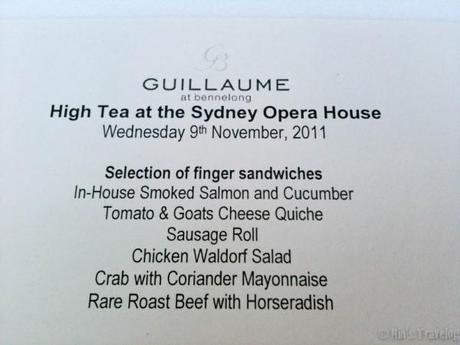 High Tea Menu
The Sydney Opera House organizes their High Tea in the Guillaume Restaurant at Bennelong at 2 o'clock every Wednesday.   As this is very popular to the tourist, we needed to book our table a month in advance, and then arrive on time.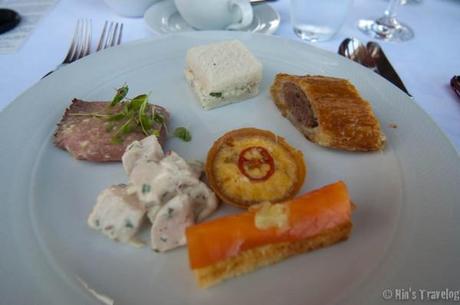 The small bites as per the menu...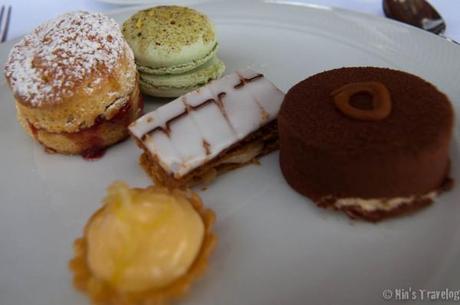 Extra bites, this time the sweets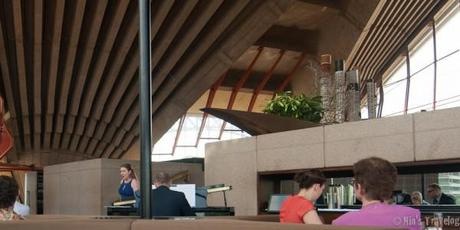 The Opera Entertainment.... after the tea
With a good acoustics in the building, anyone can talk and sing without a sound system and everybody can hear it.   That's how this opera singer managed to sing to 75 people without a microphone….
-33.813302
151.150800