By Suzanne Taylor
Let's just say, we literally got the ice cream scoop! I ran into the High Road Ice Cream & Sorbet marketing manager at Whole Foods in Avalon and was excited to meet her, since this is literally a Made OTP product with their facility in Marietta. You know we love to feature anything good created OTP, and their ice cream is great!
We are excited to announce that High Road has created a line of 8 new ice cream flavors called BLVD Tasty Ice Cream - made just for all Whole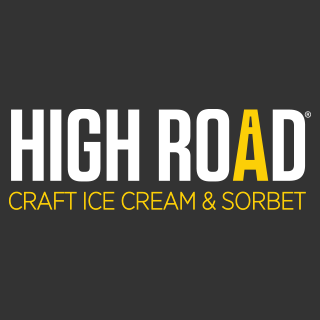 Foods stores! The brand launches in March and this is more of a partnership than a private label line between High Road and Whole Foods, as High Road will also help market it. They were asked to create a line that celebrates the history of ice cream in America.
The flavors they chose are: Cheesecake Brownie, Praline Almond, Banana Split, Lemon Cream, Super Chocolate, Caramel Dulce Slam, Classic Tortoni and Vanilla Custard.
They use simple, all-natural ingredients. The milk and cream come from Jersey cows who get lots of grass and love at a family farm in Georgia. They pasteurize the mix slowly for a rich, custardy flavor. And all those chunky, chewy, crunchy, ooey-gooey goodies that make ice cream fun to eat - their pastry chefs make them in their own kitchen!
Shaun Chavis, Director of Training and Brand Development High Road Ice Cream said: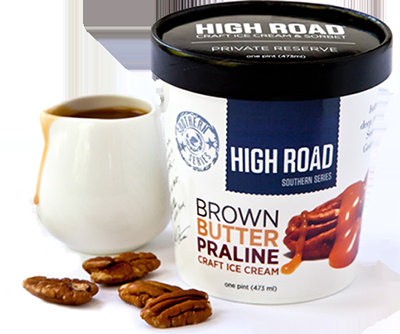 The company is using regionally-sourced milk and cream that we pasteurize ourselves (the same as in High Road ice creams) and they are making all the goodies in the ice cream ourselves such as: brownies, cookies, caramel, praline nuts, dulce de leche, and strawberry jam. We squeeze all the lemons for lemon juice here! We're using fair trade vanilla and chocolate from Madécasse.
Thank you for letting us share the Scoop with our our fans! You can grab High Road at The Local Exchange in Marietta and other places OTP.
Scoop is excited to get a tour soon of their facility and visit their tasting room! I think this is one trip the kids will want to tag along! Be sure to check out their website and Facebook for more info.
If you like sweets, check out this Scoop Approved Alpharetta chocolate shop, too!

Tatyana is Lithuanian born graduate of Vilnius University Law School where she successfully practiced law, and created a widely read European Fashion Magazine. In the United States, since becoming a citizen, Tatyana has been a successful Commercial and Mortgage Lender at Bank of America, a licensed Financial Advisor, and the founder of The Georgia Commerce Club which is the largest privately owned chamber in the Nation. As a Real Estate Agent she brings her marketing and networking skills and some European Style and Fashion to help her clients find their perfect home.