I've always envisioned a day date at the museum to resemble a scene from a rom-com. Girl meets boy, while wearing her favorite designer shoes and a cute, tailored dress. Immaculately dressed boy brings a bouquet of frivolously fetching flowers. They hold hands, dissect life and banter wittily about not understanding art. Ahhh.... the things sappy movies are made of!
Fear not, my fellow hopeless romantics, I may not be able to write the whole script for you but I can at least help set the scene. And by that, I mean give you direction on wardrobe. So you can, at least, look the part.
I ventured over to the High Museum the other day wearing my Brian Atwood pumps, a black and white A-line Bar III dress, and added a leather jacket for good measure. (I prefer my softer, girly looks balanced with a bit of edge). I stood outside looking quite downtown chic. All I was missing was my boy with flowers...*hint*hint*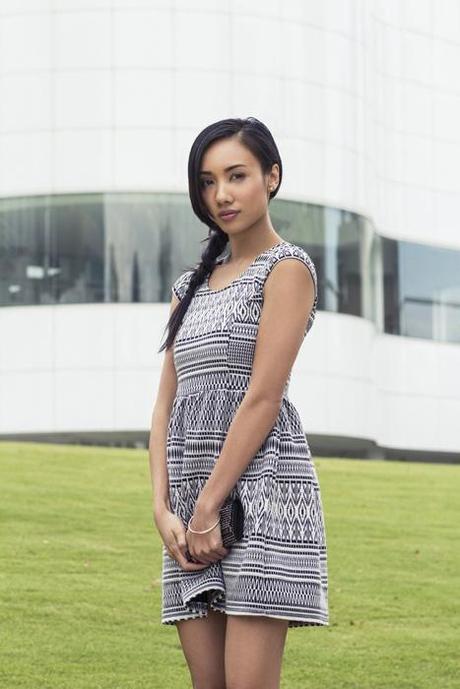 But anywho, ladies, if you're looking to recreate that movie moment, grab your hunnie and tell him Paris is coming to Peachtreestarting Nov. 5 and running through January. Grab your shoes and art stroll through the (which happens to be one of the most beautiful public gardens in the world).
Aaaand an added bonus- if you are a Fulton county resident, you get free admission every first Saturday of the month!