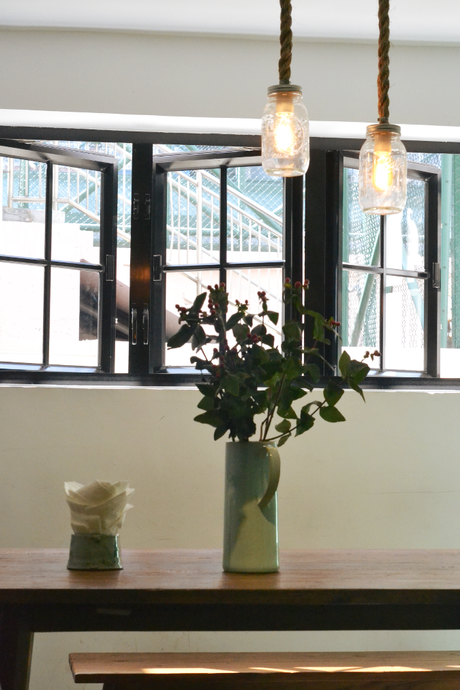 Hi February.
一. How can it already be Sunday?! Just a super quick one this week as I have the ever-lovely Aisling staying with me at the moment and we have a massage and mani-pedi booked this afternoon ;) So yes! I have my first houseguest and it is a fellow blogger and it's fun getting to show her around my neck of the woods as well as gawp at things-you-don't-and-won't-get-in-England. Sadly I've been at work for the most part but we've been eating our way round the place and even sneaked in an Ocean Park visit yesterday.
二. I finally passed my mandatory probation period at work this week! Which is a WHOLE load off my mind because I have no idea what I'd do if I didn't pass and actually had to a) find something else, b) be homeless, or c) go back to England. Treated myself to some new kicks as a little 'well done' gift!
三. This week I've been utterly blown away at the response to my Blogging with Daisybee series. I popped up an installment all about post prompts and ideas and I'm so pleased you liked it! It's a little more offbeat than the usual post ideas – pineapple haiku anyone? - but you know me and my approach to everything. I was originally going to leave it as a four-parter but I think I still have more to say so watch this space and feel free to let me know what you want to see still.
四. Been reading Colourless Tsukuru Tazaki and The Pilgrimage of His Years this week after taking an impromptu 6 month break from it. I'm almost finished but I have mixed feelings towards it at the moment which is odd considering I usually unconditionally love Murakami novels. Think I'll pop a lil review up next week or so when I've finished it! PS. Please come and be my pal on
Goodreads
, I'm obsessed.
五. Finally, I just need to document my fascination with this season's Couture shows. A no for Chanel from me this season but I adored Valentino and Elie Saab!
Five to Follow