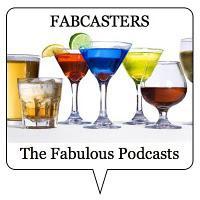 Transformers, because as you would soon hear from our latest podcast, our two guests are who they are and where they are right now because, at one point in their recent lives, they made a fateful decision to pivot into a new, uncharted direction, risking the fear of the unknown for a chance to find their bliss--as they have, happily.
I'm talking of award-winning movie producers/filmmakers Raymond Lee (Ang Pagdadalaga ni Maximo Oliveros, Zombadings I: Patayin si Shokot si Remington) and Alemberg Ang (Ang Panggagahasa Kay Fe, Ang Sayaw ng Daliwang Kaliwang Paa), two fab individuals who are proof that going for your dreams may not make you necessarily rich, but will certainly make you happier, more productive and more fulfilled. In the case of Raymond, that has meant a major major--as in bonggang bongga--transformation in mindset, lifestyle and fashion sense. On Alem's part, it has required, at the very least, abandoning his former teacher's life for the thrill of bringing his and bosom friend Alvin Yapan's dream indie movies to life.
Of course, we had an ulterior motive, too, for interviewing these two. They're behind the two movies (Ang Sayaw ng Daliwang Kaliwang Paa and Zombading) that The Love Yourself Project will be featuring back-to-back in a fund-raising screening later tonight, Tuesday, at SM Megamall Cinema 9. But bago 'yan, tara na't makihuntahan!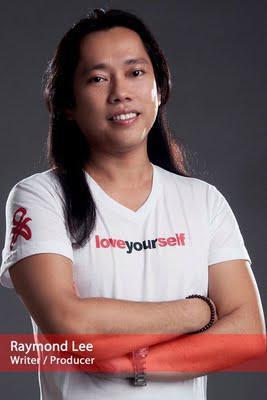 Part 1
Download this Fabcast (right click and save)
Ikaw Ang Miss Universe Ng Buhay Ko by Hotdog I Just Want To Make Love To You by Etta James Girl, You'll Be A Woman Soon by Urge Overkill La Molina by Yma Sumac Now We Are Free by Hans Zimmer and Lisa Gerrard I'm Not A Girl, Not Yet A Woman by Britney Spears
Part 2

Download this Fabcast (right click and save)
Music credits: My Kinda Girl (feat. Nelly) by Pitbull Peace by George Winston Je Me Donne A Qui Me Plait by Brigitte Bardot Carmina Burana-1. Fortuna Imperatrix Mundi: O Fortuna by Carl Orff ...And Then I Kissed Him (from Pearl Harbor soundtrack) by Hans Zimmer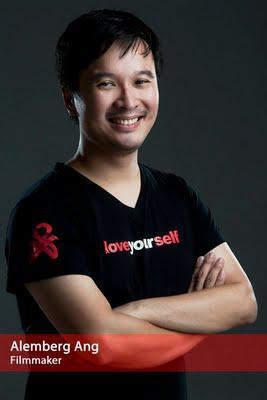 Part 1

Download this episode (right click and save)
Music credits: Symphony No. 5, Allegro con brio by Ludwig Van Beethoven; Christoph Von Dohnanyi and the Cleveland Orchestra The Shadow Of The Past (from The Lord Of The Rings: The Fellowship Of The Ring soundtrack) by Howard Shore Waltz Of The Flowers (from The Nutcracker Suite) by Peter Tchaikovsky El Tango De Roxanne (from Moulin Rouge soundtrack) by Ewan McGregor, Jose Feliciano & Jacek Koman
Part 2

Download this fabcast (right click and save)
Music credits: Dancing With Tears In My Eyes by Ultravox Symphony No. 6 'Pastorale,' Cheerful gathering of country folk--Allegro by Ludwig Van Beethoven; Christoph Von Dohnanyi and the Cleveland Orchestra The De Lesseps' Dance (from the soundtrack of Shakespeare In Love) by Stephen Warbeck Waltz Of The Flowers (from The Nutcracker Suite) by Peter Tchaikovsky Many Meetings" (from The Lord Of The Rings: The Fellowship Of The Ring soundtrack) by Howard Shore