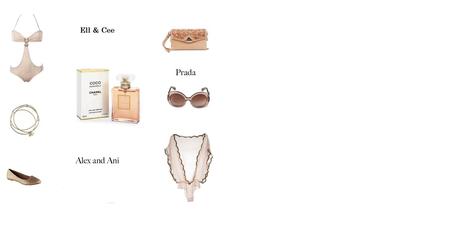 Here are a few of the things that I have purchased in August and a few things I've put 'on hold' until Pay Day rolls around again. Those of you who read my blog regularly will know I'm not very good at resisting the urge to splurge and this week has been no exception. Now if only I could afford to wear them. As you may have noticed, I'm still holding out on the summer and the longer it takes to arrive, the more sour I am that I'm sitting at my desk instead of posing on a sun lounger…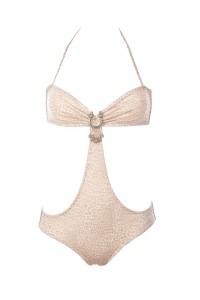 £85 Ellandcee.co.uk 
1) Ell & Cee Cut Out Swimsuit-The only reason this stunning swimsuit is not with the rest of my Ell & Cee goodies is because I actually couldn't buy it. Much to my disappointment, while frantically pressing ADD TO BASKET, I noticed a small sign that read 'coming soon'. Sigh. It's OK. Once this is back in stock, it's mine!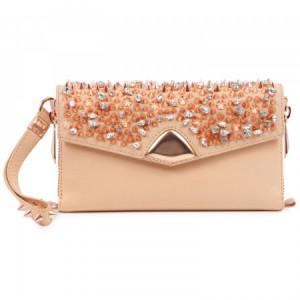 £240 at Harvey Nichols
2) Sam Edelman Studded Bag-I've got a bit of a thing for Sam Edelman bags at the moment and I'm currently in two minds whether or not to invest in this one or a smaller neon green version that is just as good.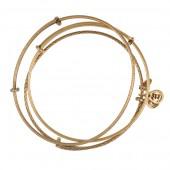 $38 from Alexandani.com 
3) Alex and Ani bracelets-I've only just discovered Alex and Ani but after one visit, I'm hooked. Their simple yet chic bracelet stacks are perfect to add the finishing touches to your beach look.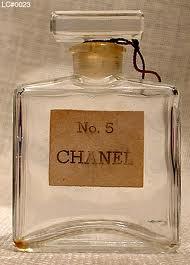 4) Chanel No 5-When it comes to perfume I tend to stick to what i know. My signature scent is Calvin Klein's Euphoria but I would like a scent for special occasions and what better than a splash of the iconic Chanel No 5. This will probably be my next Pay Day purchase if someone doesn't buy me it first. Hint hint!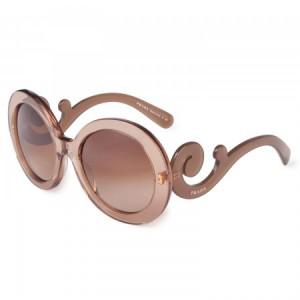 £215 Harvey Nichols
5) Prada frames-I'm in a champagne coloured haze at the moment and everything I want is close to this hue. These twirly, swirly Prada sunglasses feed my color obsession nicely but are on hold until my bank balance rises or at least until the sun decides to make an appearance.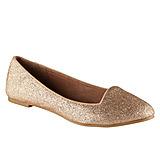 £40 Aldo
6) Aldo Flats-These were just one of the pairs of shoes that I purchased from Aldo last week. Aldo is one of my favorite shoe brands as they look a lot more expensive than they are. I bought 3 pairs of flats in one trip and spent under £100. Bargain!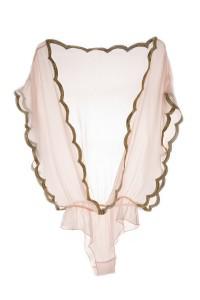 £159 Ell & Cee
7) Ell & Cee-Ooops. I know, I really can't get enough of Ell & Cee. This stunning silk playsuit is going to be the perfect beach coverup and I'm going to have to book a week away just to show it off.
What have you splashed out on this summer? x