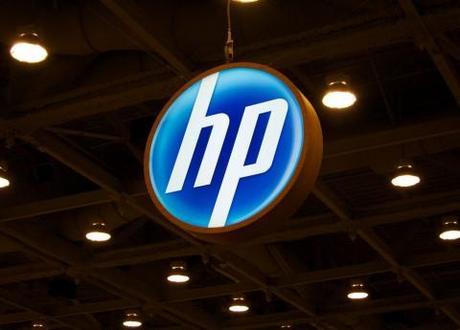 Hewlett-Packard is in trouble, cutting 27,000 jobs. photo: donjd2
The background
Hewlett-Packard, the world's biggest PC and printer maker, announced late on 23 May that the company is cutting 27,000 jobs in all areas and countries of its business by 2014.
The decision to cut roughly 8 percent of the company's workforce is expected to reduce costs by $3.5 billion (£2.2 billion) a year and comes after a difficult few years for the company: Second-quarter results revealed on Wednesday night showed net profits down 31.6 percent year-on-year to $1.98 billion, on revenues down 3 percent to $30.7bn. Meanwhile, Mike Lunch, founder of Autonomy, the British software company Hewlett-Packard for $11.2 billion (£7 billion), is also leaving, after the acquisition hasn't turned out quite as Hewlett-Packard would have hoped.
But are these jobs cuts just a last-ditch effort to save the struggling tech giant? Or can cutting costs really work?
"Work force reductions are never easy. They adversely impact people's lives, but in this case, they are absolutely critical to the long-term health of the company. Our goal is simple: a better outcome for the customers at reduced cost for HP," said Hewlett-Packard CEO Meg Whitman, The Washington Times reported.

What sparked the job cuts?
Commentators say that problems in the company run deep. The LA Times observed that "analysts have criticized the company for its lack of direction and for developing products too late", noting that "profits and employee morale have eroded" at roughly the same rate. The paper also said that "instability at the top has added to HP's woes; last fall [Meg] Whitman became the firm's fourth CEO in little more than a year". ZDNET agree, saying, "HP's direction was all over the place and in an attempt to compete with its rivals on a number of fronts; it failed on most of them," and adding that the company had "become bloated from a spate of acquisitions and now is dealing with the hangover".
HP slow to move with the times
There was one front that the company didn't try to compete on, however – tablets and smartphones. The LA Times said that "the company has seen customer demand for its PCs plummet" in favour of the tablet revolution. The company appears poised to remedy that: Reuters reported that HP "will have a Windows 8 tablet for the holiday". But The Washington Times  also noted that HP were slower in other areas: "The company's efforts to sell more business software and consulting services have been stymied by competition from the likes of IBM Corp. and Oracle Corp."
Can HP survive?
The future may not be so gloomy for HP, at least according to the company itself. "Our results appear to be stabilizing. While I wouldn't say we've turned the corner, we are making progress," said CEO Meg Whitman. The Los Angeles Times also observed that there is "one bright spot: software revenue, which grew 22% over the same quarter a year earlier". HP will now use the money saved by cutting jobs to "boost investment in cloud computing, data analytics and information technology security". The Washington Times agree that the future is not as dark as it seems, saying ,"HP may be poised to bounce back", and noting that "HP shares surged $1.97, or more than 9 percent, to $23.05 in Wednesday's extended trading following the announcements".
More on tech business

Investigation criticizes working conditions in Apple's Chinese factories
Facebook in hot water over IPO
Apple to issue dividend, buy back shares
Grab a slice of Raspberry pi