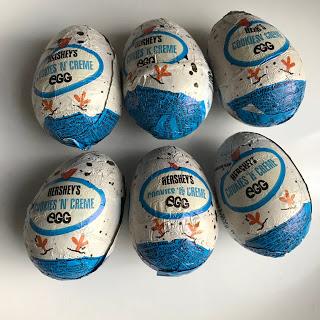 It's only January but Easter treats are now appearing in shops in abunadance...everything from Hot Cross Buns, Crème Egg Ice Creams and a variety of new Mini eggs. One that I just had to try (a few days after Christmas Day no less!) were these Hershey Cookies & Crème Eggs. They're a new addition to Tesco Express stores for Easter alongside the popular Reese's Crème Eggs, and perhaps one of the best new addition in recent years in my opinion.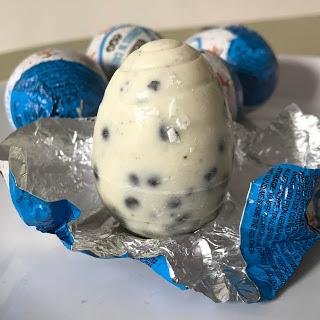 The white chocolate shell is studded with pieces of bourbon cookie (a bit like Oreo cookie) and the filling is a cream that also contains cookie pieces. It's a bit like that found in Cadbury Egg N Spoons, but creamier and a lot nicer. These are 50p per egg or you can get 3 for £1.20 mix and match with the Reese's eggs.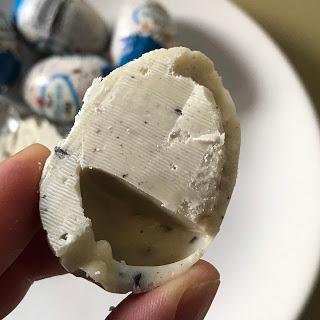 They taste sublime! Now I've always enjoyed Hershey's Cookies & Crème, despite not liking Hershey chocolate in general, but they're taken to the next level in this egg form. The creamy filling adds that extra layer of deliciousness that makes them almost too good. They're a little sickly, naturally, but that's to be expected. If you're a white chocolate lover who's always wished for a White Chocolate Cadbury Creme Egg...forget that, these are better than what I imagine those would be like! (although I'd still like to see them on shelves, Cadbury!).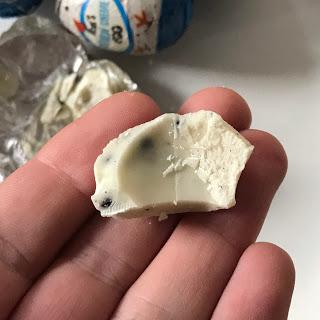 Overall, if you're one of those who thinks its too early for Easter foods just yet...well you might be right...but I'd urge you to put that aside and try these! They're great and I predict we'll be seeing them melting on top of bowls of porridge, oozing onto pancakes...maybe turned into spreads...all on the platform of Instagram of course. (I'll probably do an update in a few months documenting this haha!).
9/10.