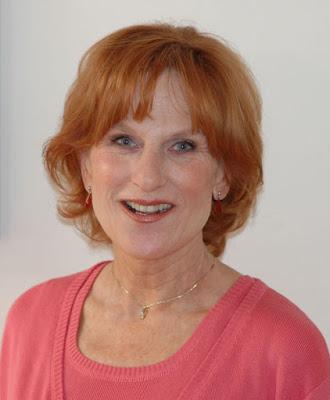 Herma Sue Silverstein, 1945--2019
I first met Herma in the spring of 1978 when we both took a class taught by noted children's book author Eve Bunting in the UCLA Writer's Program. Soon after Herma and I became writing partners and co-authored two books together. After that Herma went on to write many of her own books and I continued to write as well. In 1997 Herma graciously hosted a party for me at her house in Santa Monica celebrating my 100th book.
Herma and I always got together to celebrate our birthdays and were often joined by our friend and teacher Eve Bunting. Many of our gifts to one another had writing themes, or in Herma's case, a connection with her beloved pet dogs. One year Herma gave me what I thought was a rather unusual birthday gift–a small artificial pine tree to decorate the living room of my new house. During most of the year the tree sits in a corner, but at Christmastime I bring it out and decorate it with lights and ornaments. It will always remind me of all the good times I had with Herma.
A few years ago Herma moved from Santa Monica to Palm Desert and we met less often, but we still kept in touch. Every year I send a Christmas card to Herma. This year the card came back so I looked her up on the internet and discovered on her Facebook page that she had passed away on May 23, 2019. The announcement was made by her brother, who wrote that her illness was unexpected. He wrote that she went into hospital in early March and was in hospice care by mid-May. Herma was always so full of life. I loved her Texas accent and infectious laugh. I will miss her.
When I looked up Herma on the internet, the first thing that came up was her books, listed on Amazon. She will live on through her writing and in the memories of her family and many friends.