As a traveler, I've had the opportunity to cross the globe seeking out new and exciting experiences. There are two types of travel though, that have so far eluded me. Space Travel and Time Travel. While space travel might materialize in my lifetime, I have always accepted with fateful resignation that I would never get the chance to travel back in time. That is, until I found out about Heritage Park in Calgary.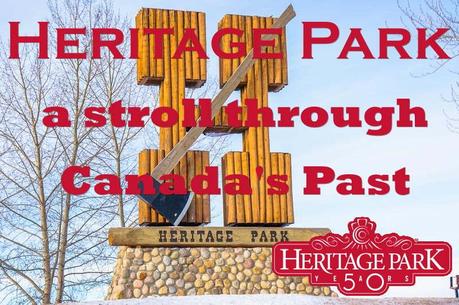 Opened in 1964, Heritage Park is Canada's largest living history museum. It features a surprisingly wide range of activities that allows you to both learn about and interact with the past. Covering the period from the 1860′s to the 1950′s. It allows you to truly understand what life was like for a Western Canadian settler.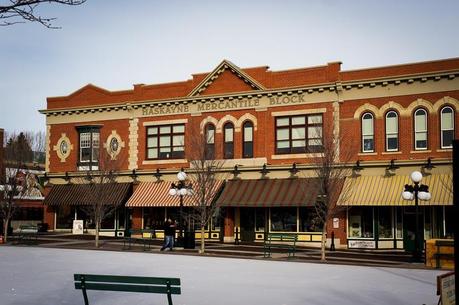 Our journey into the past began at the Heritage Park Town square. Modeled after a street scene in the 1950′s, it features a variety of fun little shops. One of my favorite buildings in the town square is one of the parks newest additions. Built as a replica of the 1893 Canadian Pacific Railway station originally located in Calgary, the building is just the first of many historical treats.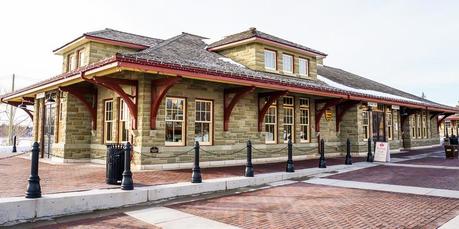 There's more to the town square than historical shops and buildings though, it also houses one of the parks coolest attractions, the Gasoline Alley car museum.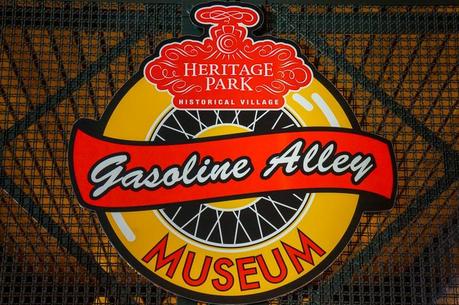 Featuring a relatively large collection of automobiles and related memorabilia, Gasoline Alley is a car nut's dream. It features vehicles from the turn of the century through the early 50′s. The majority of the collection was donated by a single owner, Ron Carey, who had them all painstakingly restored.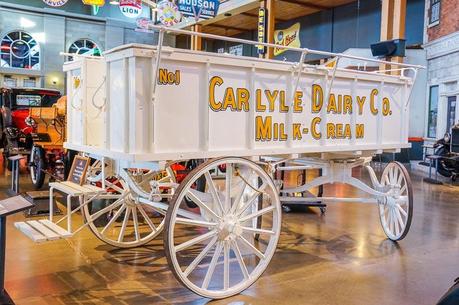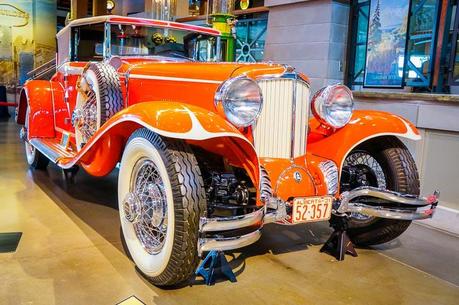 The end result is a fantastic collection of cars surrounded by tidbits of automotive history.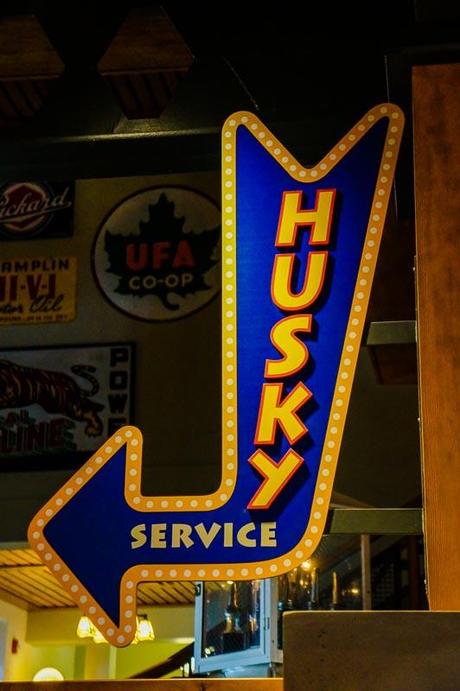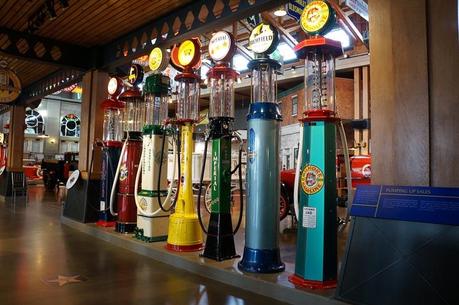 The Heritage Park Town Square also houses a surprisingly upscale (they call it casually elegant) restaurant called the Selkirk Grill. After taking in the Town Square and Gasoline Alley, it was the perfect spot for a nice lunch before heading into the rest of the park.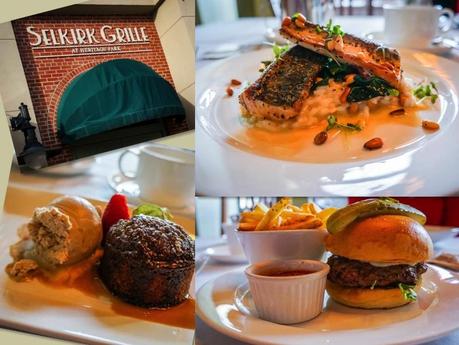 After taking in the '50s and enjoying a delicious meal, it was time for us to take a step further back into time. We set a course for the 1860′s to a time when Alberta was primarily inhabited by First Nation's peoples and the first settlers were moving west. There was a cool village showcasing the blend of culture at the time with fur trading posts and real teepees.
The next section we came to showcased what life was like in the 1880′s before the time of the railroads. Many of the buildings in this area aren't just reproductions but are originals that were carefully moved to the park.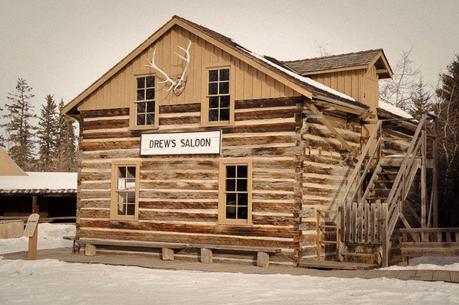 Drew's Saloon was built in 1886 and moved to Heritage Park in 1977
As we continued on our trip trough time, we moved into the early 1900′s. Representing a post-railroad Calgary, this is by far the largest area of the park and is home to some of it's best historical treasures. There's everything from Alberta's first log Opera House built in 1898, to a functional carnival midway featuring rides from the period.  There's also a large collection of railroad artifacts including some of the area's oldest steam engines that run through the Summer season. It was really surprising to see how quickly the landscape changed from undeveloped frontier town to relatively modern city in such a short span of time.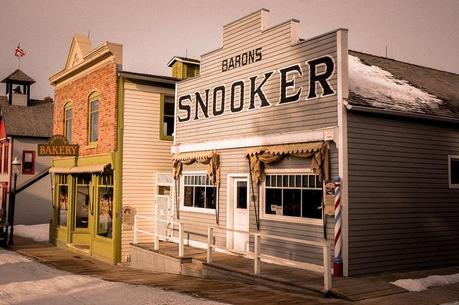 Snooker Parlour was built in 1910 as a pool hall in the town of Barons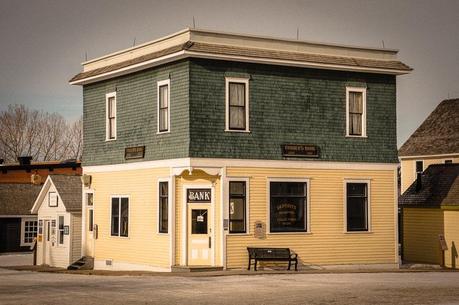 Trader's Bank was built in Munson in 1910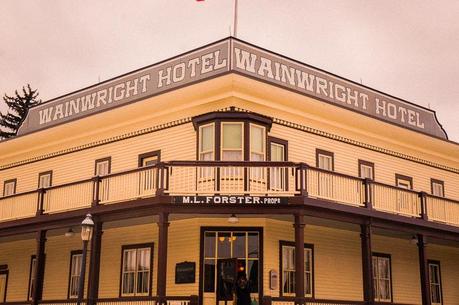 The Wainwright Hotel was built in 1908 and was lost in a fire 1929. This was replicated from photographs.
It was truly astounding to be able to walk through the time period and feel what it was like to live in the era. Seeing pictures and artifacts is one thing, but getting to walk though a whole village is another. Knowing that many of the buildings were originals just made it that more impressive.
Heritage Park covers about 167 acres of land and features hundreds of historically significant artifacts and buildings. On top of that, the historical village is filled with interpreters that dress and act like they are from the time period to fully recreate the experience. This year is also the park's golden anniversary and they are celebrating with a ton of different special events. With so much going on, Heritage Park is definitely a must see attraction for anyone visiting the Calgary area.
It's important to note that the Town Centre (along with Gasoline Alley) is open year round, but the rest of the park is only open May – October. Check out the official website and their events calendar for more information.
Details
Heritage Park
1900 Heritage Dr SW
Calgary, Alberta
403.268.8500
www.heritagepark.ca
If you enjoyed this post about Heritage Park, you might want to check out these other fun Calgary attractions.
The Calgary Zoo – From Flood to Flourish