All through this school system fiasco Hubby and I have been talking about other ways of schooling.  We have a serious case of the 'what ifs.'
One place we've been inspired by is an article about a former public school principal turned special needs advocate and farmer.
Nova's Ark is a day camp designed for children and adults with special needs. On any given day in the summer, there are about 15 to 20 children and young adults visiting Mary-Ann's property.

The camp caters to children with a range of disabilities. Over the past 10 years, Mary-Ann has collected more than 60 different animals from rabbits and turtles to hawks and kangaroos. She builds her programming around the animals, using the critters to bring campers together. "Some children may have trouble socializing or relating, but when they see these animals, it starts a conversation," she explains. "The animals are something everyone can relate to."
Hubby and I would love to create something similar – and I can just see our discussions about who's turn it is to change the catlitter move to a whole new level as we scoop pony poop.
Please check BLOOM blog for details.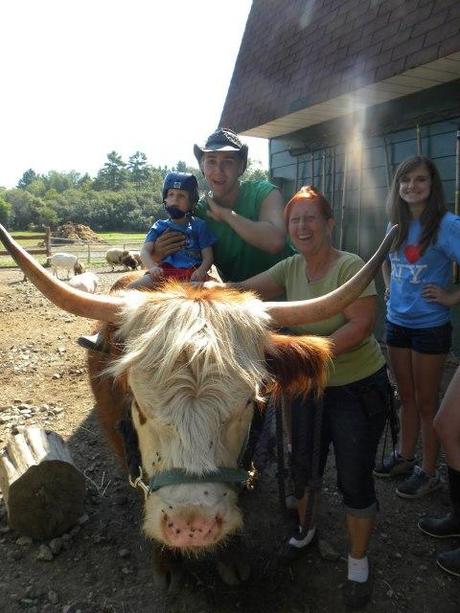 From BLOOM Blog – in Mary-Ann's Ark, diversity is welcome.