Have you ever yearned to travel to a unique golf destination and just love freezing cold weather? Here is your chance to add skis to the bottom of your golf cart! Grab your parka and partake in one of the most unusual three-day events you will
ever
attend.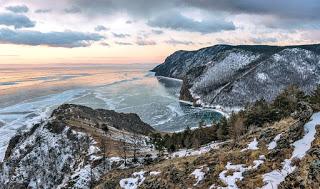 Ice Golf in Siberia?!
From March 15 to March 20, 2016 in the heart of mysterious Siberia, the International Ice Golf Festival will be commemorating its twelfth anniversary and you are invited to train "on the surface of the deepest spot of Baikal" on the ice of the world's nethermost lake. The festival takes place along the bay of Maloye Morye and Olkhon Island.
Ever heard the expression "putting on glass"? Watch
Rory McIlroy in this ESPN Sports Science Video
 and see what it's like as one of the world's top golfers glides his ball along a zero-friction surface - you will have
your
chance at this tournament, as well as an opportunity to feel what -25 degrees actually feels like on your skin - this is what is meant by an
extreme golf experience
!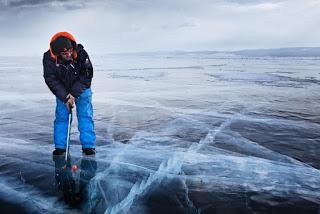 This Tournament Gives New Meaning to Putting on Glass
At Lake Baikal, you will gain brand-new experiences as you take part in training sessions and an exciting golf tournament on an ice/snow golf course created by Mother Nature. One of the training sessions will actually take place on the surface of the deepest spot of Lake Baikal (1637 meters/5370 feet).
The grand finale of the festival is the Baikal Ice Golf Tournament with players contending for the Baikal Big Challenge Cup.
Contrary to what you may have heard, you will not only be speechless at the natural beauty of your surroundings but also pleasantly surprised to discover a developed city and tourist infrastructure in the heart of Siberia. One of the distinctive peculiarities of the festival is its rich cultural and ethnic program with shaman ceremonies and music master-classes.
The goal of Baikal Ice Golf 2016 is to provide golfers and travelers from around the world with an opportunity to broaden their golf experience, challenge themselves to play golf on the ice and snow surface of the fascinating Lake Baikal and to draw attention to unique recreational and sports opportunities available at places around the world that you may have never previously considered for holiday.
The doors of the festival are also open for golf beginners and for all those who dream of viewing far-away places like Siberia and legendary lake Baikal.
To learn more about the festival, or perhaps take part in a golf event that is more than just a little different, submit your application or contact the organizers: http:/ice.baikal-golf.ru/english.
What unique places have you traveled to in order to play golf? Let us know in the comments section of
Golf for Beginners blog
and on
Twitter @Golf4Beginners
.
photo: International Ice Golf Festival (see above for link)