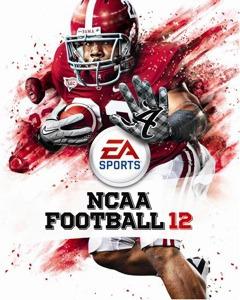 Look, I get it. Presentation in sports games has been mediocre at best since NFL 2K5. Finally, after many years of cheap scoring overlays, boring half time shows, and pre/post-game coverage that was just awful, NCAA 12 has incorporated the under-used ESPN license that EA stacked dollar bills for to its fullest. All it takes is 5 minutes with the demo and it is easy to say that NCAA 12 offers the most realistic presentation of any sports game in this generation (I still believe NFL 2K5 is the best ever). NCAA 12 gives you authentic team entrances, sideline reporting from Erin Andrews, game track (built-in story line that follows individual performances and comments on it throughout the game), key highlights after every quarter, ESPN overlays and banners all over the place, and other bells and whistles that will catch your eye. My response to all of this is...WHO CARES! Well, I am sure a lot of people DO care but I do not. I am going to pose a question to all of you and try to answer it honestly. How many games will you play before begin skipping all of the intros, highlights, pre/post game, halftime show, and other presentation related material? Yes, the authentic team entrances are cool, but how cool are they 5, 10, or 20 games later? Game track is insightful at first, but when you hear Kirk repeat himself every time your QB is having a big game it loses excitement. I appreciate the effort of the team behind NCAA 12 to give presentation that can match real life games, but that is not the sort of upgrade that will last.
I will finish with a final message to ALL sports games. When you sit down every year to discuss what sort of upgrades/improvements you want to work on for your next game, focus on the things that are always on the screen. Do not put so much effort into things that most people can skip with a press of a button. To help get you started, here is a list of things that come to my mind year in and year out:
Cloth physics- jerseys should move in the wind, potentially un-tucked, etc.Dynamic physics engine- mix "locomotion" with "natural motion". Backbreaker proved that having no one tackle the same can prove for some exciting moments that have not been matched in any other sports game.Play-by-play and commentary- This one seems to be the hardest for every sports game ever made and I have no clue why. All I can say is PLEASE make this better. Player personality- I want to see an unhappy wide receiver quit on a route, an arrogant batter jog to first base after hitting a routine ground ball, or a self-centered point guard not run back to help on defense. Guys should carry themselves differently based on their personality.