A friend sent my husband Herbs de Provence for Christmas.  It was a thoughtful gift that is a daily use as chicken dishes, eggs, and fish all benefit from a dash of this lovely mixture.  The crock contains finely ground thyme, rosemary, basil, savory and marjoram, and a small hit of lavender in the concoction. (Thank you, Dorothay!)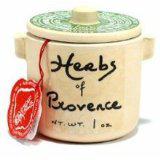 Coq au vin and
this recipe
 with a whole chicken perched atop a beer can is one of the husband's specialties (he sometimes uses Herbs of Provence inside the chicken):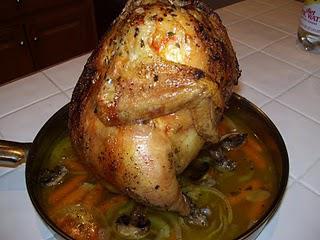 Currently in my little corner of the world we are growing:
mint (LOADS of it)
rosemary
chives
tarragon (the tag says "Texas Tarragon")
parsley
oregano
sage
cilantro
garlic
basil (hopefully the tiny seeds will provide the base for many containers of pesto)
Every time I try to grow thyme, it seems to fade in the heat.  Guess it needs a different spot.
Garden stakes with herb names imprinted on the front have faded over the years, so this is what I purchased from Amazon: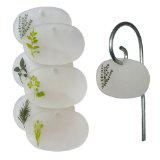 The ceramic labels have not yet arrived, so I went ahead over last weekend and planted some herbs with the old garden markers stuck in the soil.
Here are some recylcled window herb garden containers that perked up with Spray Paint refashioned by
Centsational Girl
: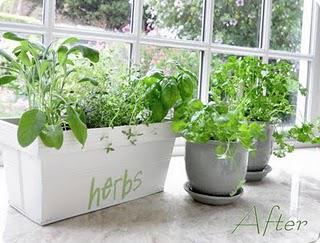 Good idea, as I have several containers that could use a good slathering of paint to give them fresh faces.