So, Ariel turned one month old and we held her full month party last Saturday. I love to attend baby showers, don't you? It's not about the red eggs, cakes or food. It's about witnessing a new life which just entered the world, it's about gathering with loved ones, it's about joy, laughter and celebration.
It was a fairly simple affair at our house, with some friends and relatives gracing the event. That said, because we have such a cosy little house, we had to split the occasion into two sessions, one for friends in the afternoon and the other for family in the evening. So yes, it was pretty tiring but happy nonetheless.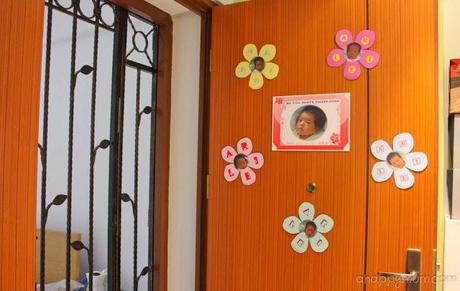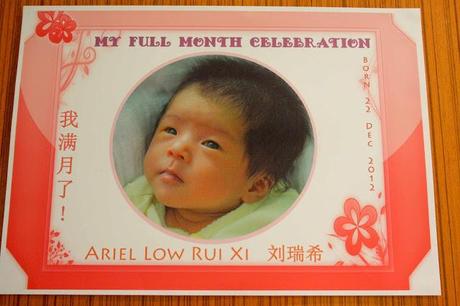 This was what greeted the guests at the door - a sweet poster of Ariel and some cute pictures in floral designs where the five petals spelt her name.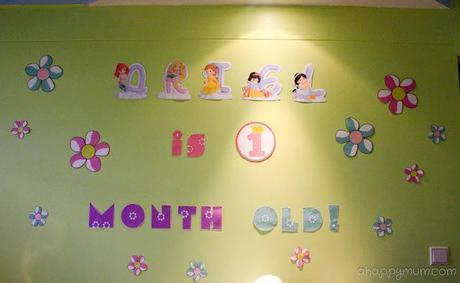 For the wall, I printed out some colourful flowers and alphabets to form the above. Angel helped me to stick blu-tac on a handful of them. Isn't it great to have a little helper around even though she might create more of a mess sometimes?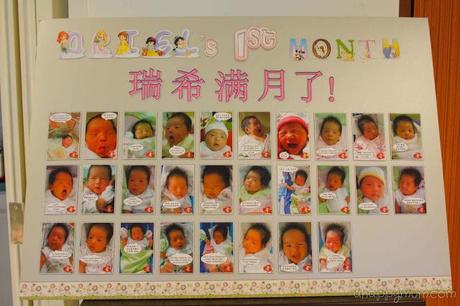 This had to be the highlight of my DIY decor. Yes, you've seen this, it's the photo collage I make for every of my kids to remember their first 30 days. Well, as of the day of the celebration, she was only 28 days old.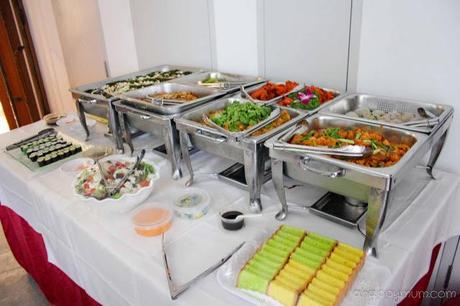 Unlike in Sweden where we had to whip up food in the kitchen whenever there's a party, Singapore makes it almost too easy to order catered food. There's good and bad about it - good being it's convenient and hassle-free, bad being it loses that personal touch.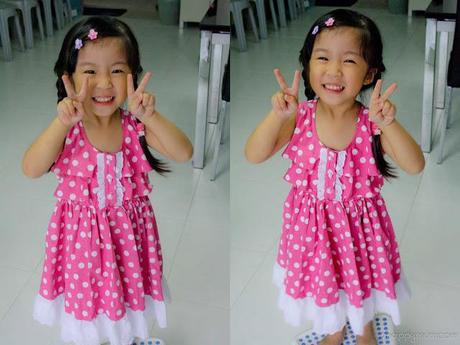 The big sister wanted to look pretty too! But yes, she understood that lil sister was the star of the event. Still, I can't miss out this rare chance to doll up both of them!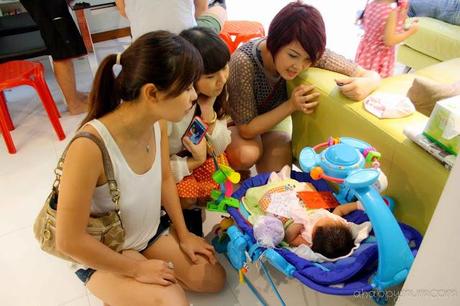 How did Ariel perform that day? Well, other than the times she was craving for milk, she was perfect. She slept less and was awake more, she smiled, she cooed, she let everyone touch, caress and carry her. I would give her 95 marks out of 100 but then again, I'm biased, you see.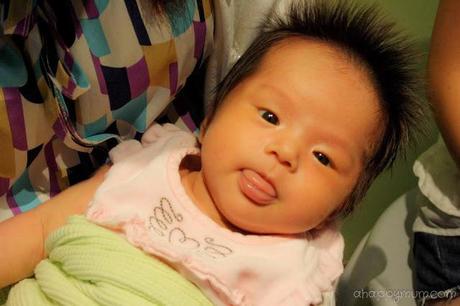 Hello baby girl, time for your beauty sleep before we begin Round 2! Oh, did I tell you how beautiful you are today? You stole my heart and many others too!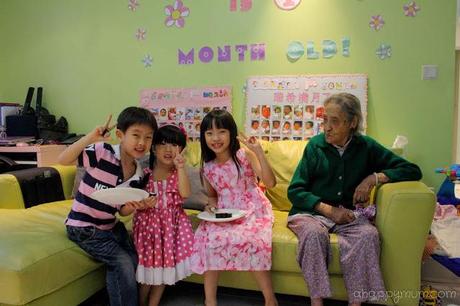 In the evening, we were honoured to have the presence of the hubby's grandma who was 95 years old, along with 30 other relatives who came to shower their love on Ariel.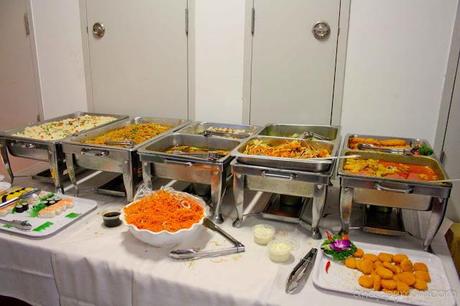 Time to dig in again! Nope not leftovers, we ordered new food from an entirely different menu! Yum yum!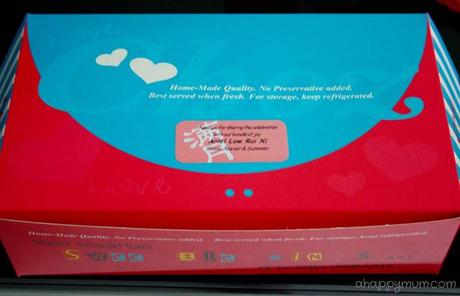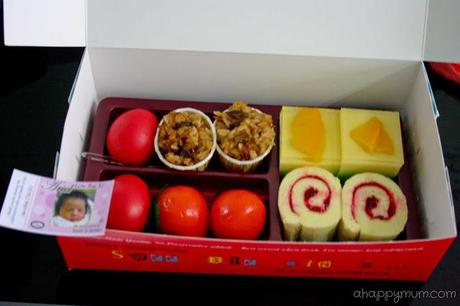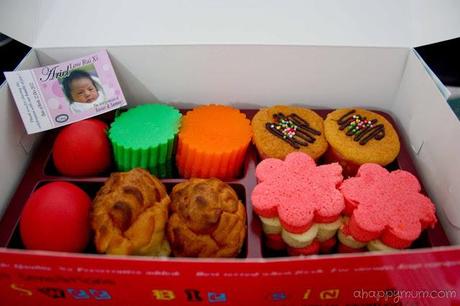 Of course, red eggs were not to be left out on this happy occasion. These were the pretty cakes we gave out to family and colleagues.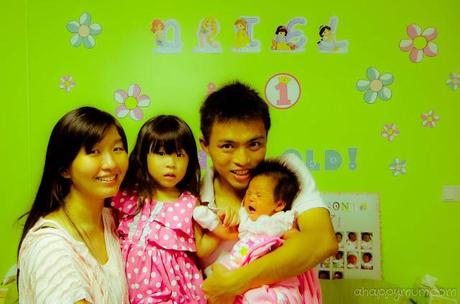 This is our first picture as a family of four, with many more happy shots to come in the future. I love you, my dears!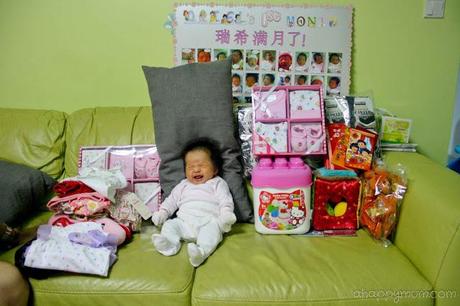 A big THANK YOU to everyone who made this party a success and for all the ang pows, gifts and love we received. Hope you enjoyed your first party, my princess!