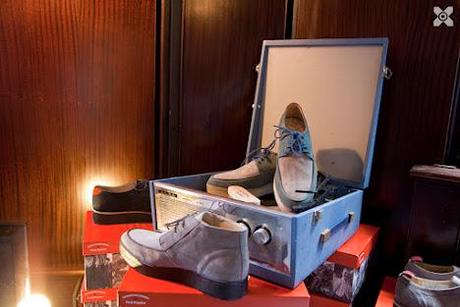 I recently got to have a look at the upcoming AW12 collection from Hush Puppies. This coming season sees the release of their first premium British footwear collection with the introduction of '
Hemingway Design
for Hush Puppies' a standalone men's footwear collection 'Inspired by British Club Culture and Hush Puppies Iconic Heritage'.
The new collection was recently launched at one of our local East End boozer
Jaguar Shoes
on Kingsland Road. The excellent event was hosted by
Coffin on Cake PR
and saw them completely transform the venue for the launch of the new collection. I have posted some photos of our favorite shoes from the collection and below is a great video from the Jaguar Shoes launch party.