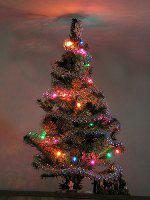 The festive season a time of tradition with vast amounts of money being spent on small gifts and presents for friends and loved ones. However, do people really need all the extra plastic and battery powered toys that will only be used for a couple of days before they are set aside.
This time of the year is a time of generosity so why not bring a more eco-friendly feeling into your festive season by purchasing products that are not only better for the environment but also help to support animals all around the world, such as the new Good Gift Cards that have recently been released by the Orang-Utan Appeal UK.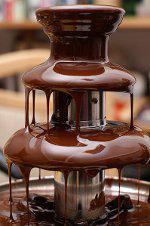 For as little as 5 GBP you are able to provide milk to two young Orang-Utans at the Sepilok Orang-Utan Sanctuary in Sabah, Borneo for a week. Good Gift Cards are also available in larger amounts with a donation of 20 GBP being able to provide food to an abandoned or rescued Orang-Utan for a whole month.
If however, you are after something more "present-like" then why not indulge your loved ones with PALM OIL FREE chocolate provided by the company, Chokolit Shop UK. Their range of luxury chocolate bars will tingle your tastebuds but also brings about environmental awareness at the same time (and 25 pence from each bar goes to the Orang-Utan Appeal UK).
Along with tasty treats, Indulgence Soaps are able to offer you a wide range of both large and guest-size bars of soap that are all PALM OIL FREE, and with half of the money going to the Orang-Utan Appeal UK they make lovely little presents for anyone.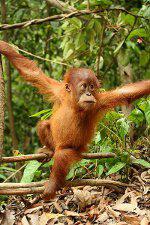 So this Christmas, why not visit the Orang-Utan Appeal UK website where you can donate money in the form of a Good Gift Card or follow the links provided to purchase both PALM OIL FREE chocolate and soap (which are two of the products that most commonly contain Palm Oil) so you can really make a difference to one of our closest living relatives that is severely threatened in it's natural environment.
Save the rainforest. Save the orang-utan. Save the world. Sign the petition today.