HelloTalk-Learn Languages Free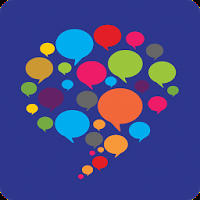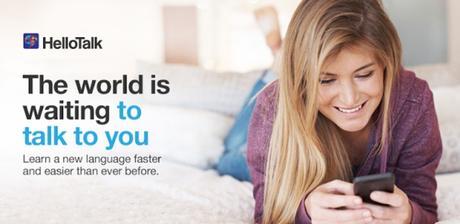 HelloTalk Learn Languages App
Education
VERSION/BUILD: 2.3.8
UPDATED: 7 August 2017
REQUIRES ANDROID: 4.1 and up
FILE SIZE: 32.97 M
HelloTalk, the 1st global language and culture exchange community, connects you with native speakers of other languages(English, Japanese, Korean, Spanish, French, Mandarin Chinese, Cantonese, Portuguese, German, Italian, Russian, Arabic, and 100 more), for FREE!
*****KEY FEATURES*****
1. Search for people whose needs match yours
2. Practice your target language with native speakers via text/audio messages
3. Free audio and video call to better practice your listening and speaking skills
4. Share moments with other members and get Likes and Comments
5. Learning specific features: Translation, Transliteration, Grammar correction, Text to voice, and Voice recognition to improve your writing/speaking skills
6. It's not curriculum based, it's communication based. You have no homework. Instead, you're having fun while learning.
__________________________
*****IMMERSE YOURSELF IN ANOTHER CULTURE*****
When you learn a language with real people, you will learn more than just a language. You'll be exposed to a different culture, and a new way of seeing the world.
In HelloTalk, you get connected with real people who might be your "penpals" that can help you with your Japanese grammar/accent, explain Chinese culture to you, be your travel buddy in France, and even be your friends in the country you expat in.
It helps you overcome language barriers, see the cultural diversity, and prepare for culture shock before you travel/study/expat in a foreign culture.
__________________________
With millions of members, it's easy for you to find partners to chat with in any language.
Forget about the need for translators. Now, instead of looking for a translating app, you can literally speak with native speakers in any language and region of the world.
Do you want to travel to Japan? Practice with a native Japanese speaker!
In love with the idea of Italy? Speak Italian with an Italian person in Rome!
Love the Latin Flavor? Speak with someone in Spain or even in South America to practice your Spanish grammar
Ready for that romantic trip to Paris? Learn French by chatting to real French people…and in case French is too easy, don't forget about other European languages like German or Portuguese!
HelloTalk for Android gives you all the flexibility to practice, learn and improve your language skills. From vocabulary, to grammar to even correcting those little small spelling mistakes.
The world is small and easy to discover when you have HelloTalk with you.
__________________________
Languages available to learn in HelloTalk:
English, Chinese Simplified, Chinese Traditional, Japanese, Korean, Spanish, French, German, Russian, Arabic
__________________________
Download your free copy today and connect with millions of members from around the globe in the app!
Follow us on Facebook: https://www.facebook.com/Hellotalk/
Follow us on Twitter: https://twitter.com/hellotalkapp

Google Play Rating
4.3  
55,916
 total
5
35,655
4
11,125
3
4,230
2
1,803
1
3,103
App Screenshots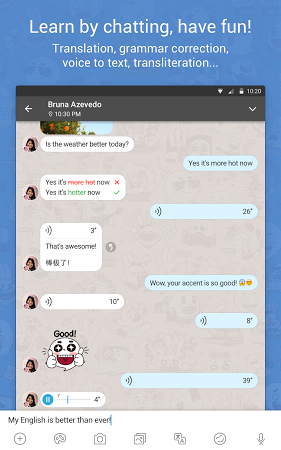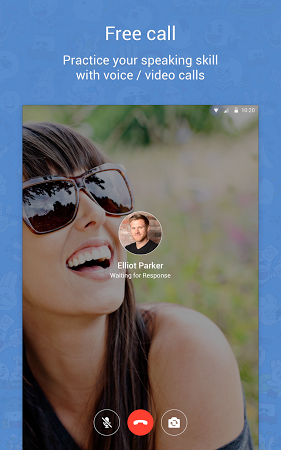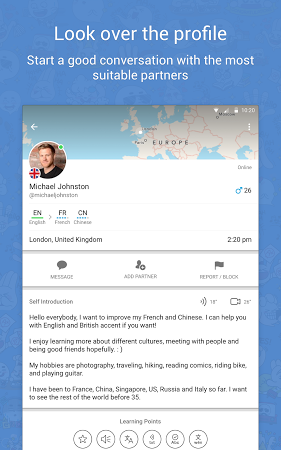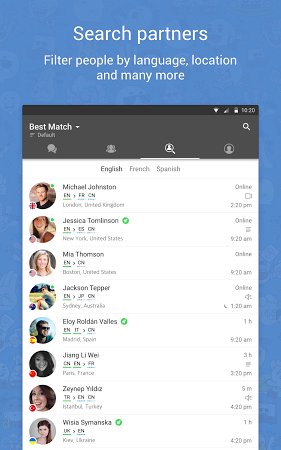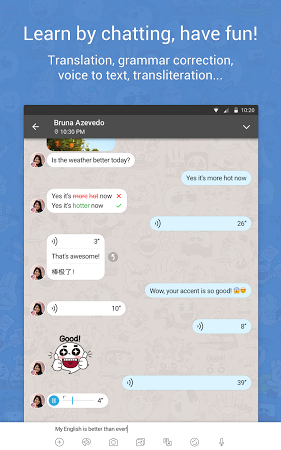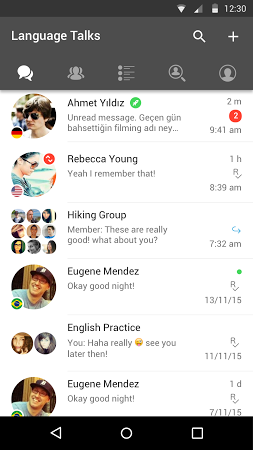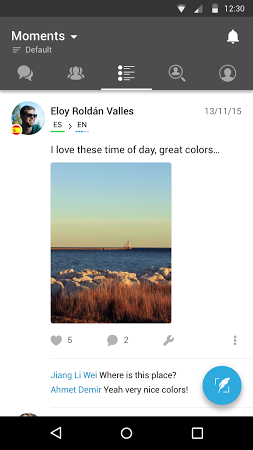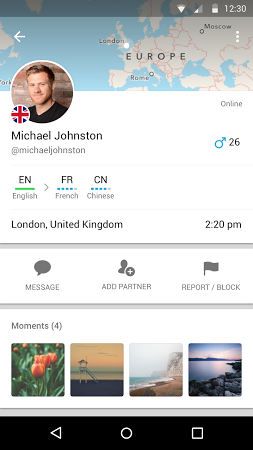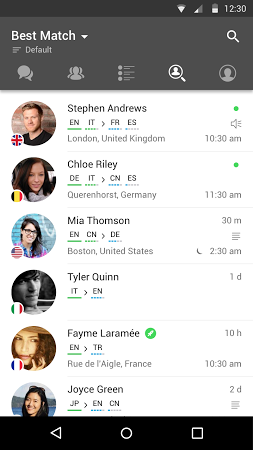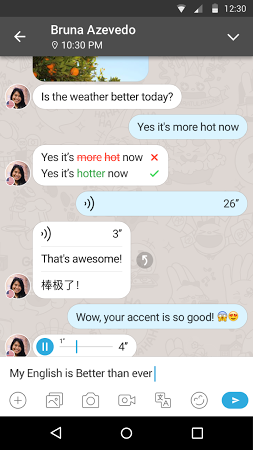 What's New
This update contains stability improvements and bug fixes.


Download & Instructions

DOWNLOAD APK