Yellow is one of those happy-go-lucky colors that make you forget about life's troubles…okay, maybe it doesn't go that far but it's definitely one of my favorite hues because it instantly cheers me up no matter what mood I'm in. And tis the perfect season to add that 'pop' of color your inner fashionista has been craving!
Yellow actually goes well with a lot of colors like blue, gray, brown, white and black, but it also goes feverishly well with fuchsia pink and its close cousins. The statement necklace below beautifully channels that under a yellow blazer. A flawless combination of vintage and modern, this bib necklace features a unique golden lace casting and a colorful ombre effect in peachy padparadscha, vibrant fuchsia and rich Siam red.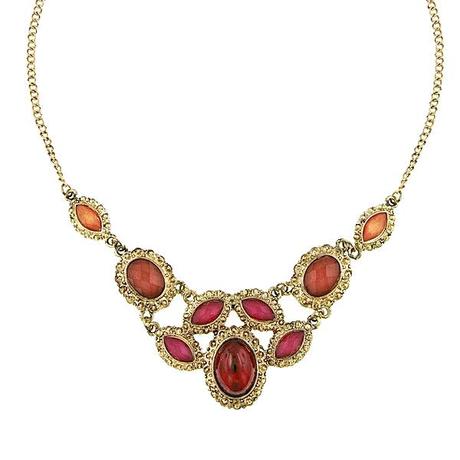 Golden Sunset Vintage Lace Bib Necklace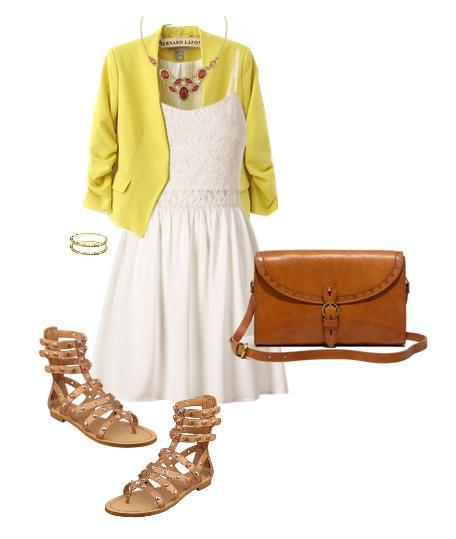 *And just a reminder that our summer sale is still going on until 6/30 for an EXTRA 30% off clearance items! Code: Summer50 – Click here to shop now!