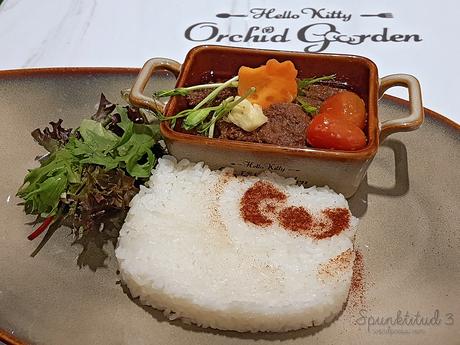 Returning to Singapore on an odd-hour flight recently, I was able to skip the horrendously long queue at Hello Kitty Orchid Garden café which opened in May 2016. Located at Changi Airport Terminal 3's Arrival area, it is the only 24-hour Hello Kitty themed café in the world.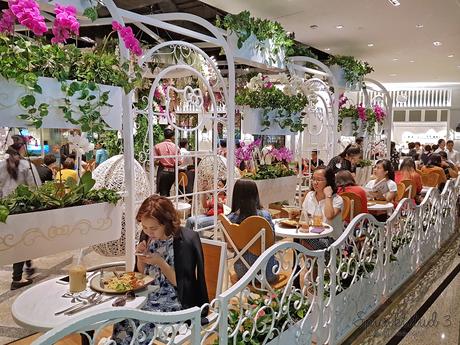 Inspired by Singapore's garden city landscape as well as the national orchid flower, the cafe is shaped like a glasshouse in colonial black and white, and decorated with orchids. The cafe was full even at an odd-hour, so you can imagine how many feline fans there are in Singapore (my dad included heehee).
The café serves all-day breakfast and desserts inspired by Hello Kitty, as well as locally-inspired dishes such as beef rendang and orange sugee cake.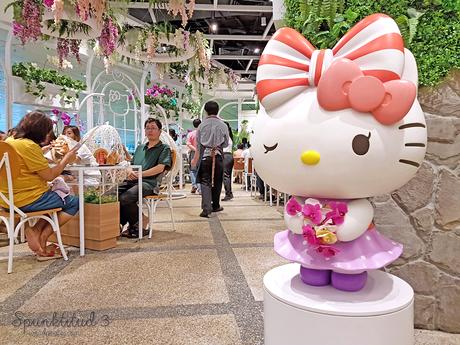 A bit of trivia – Singapore's feline mascot is the only Hello Kitty with 2 bows in the world. Talk about being kiasu (Singapore slang for being afriad to lose out), haha.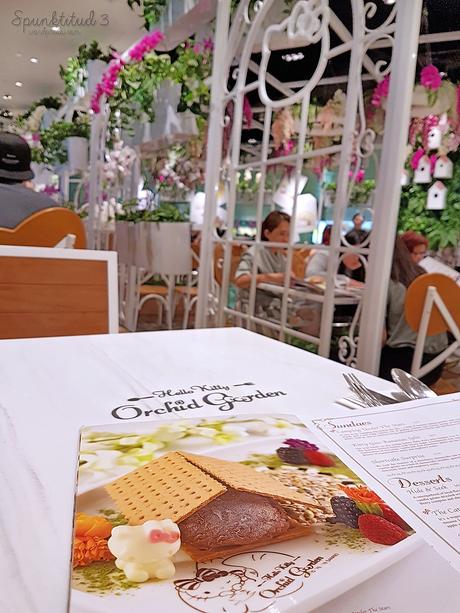 Out of all the character-themed cafes that I have visited in Singapore, this cafe's food presentation seems to be the tamest. At least I don't see a 3-D Hello Kitty-shaped rice or pink-coloured Kitty bread around.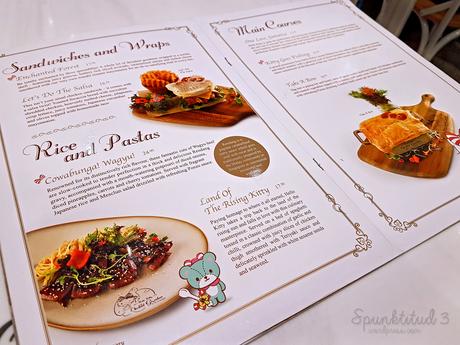 Taste-wise, I would say it is one of the better ones cos' the food arrives fast and hot (maybe cos' minimal food styling involved). That said, don't come here expecting Michelin-star standard. Service-wise, it was the best – the staff were friendly and not looking stressed from the crowd.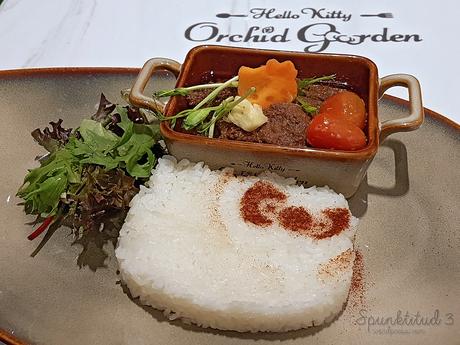 I went for The Cowabunga! Wagyu! which is a rendition of Singapore's beef rendang as it is exclusive to the Singapore cafe. It tastes authentic, although my mum almost fell off her chair when she learnt I paid almost S$30 for a local beef rendang dish.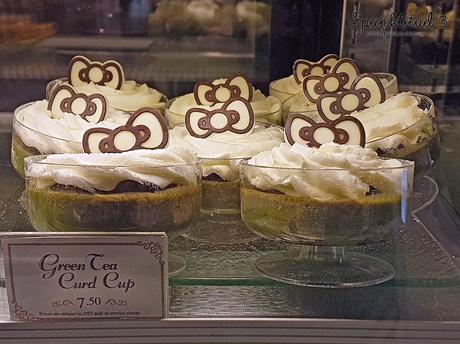 If you are there for photos, the desserts are more Instagram-worthy.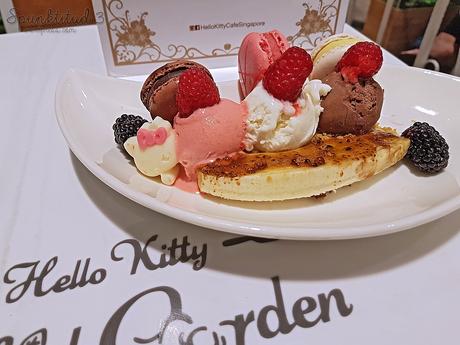 While most people ordered Camping Under the Stars, I opted for the Kitty Goes Bananas Split sundae. Cos' I go bananas for ban-nanas.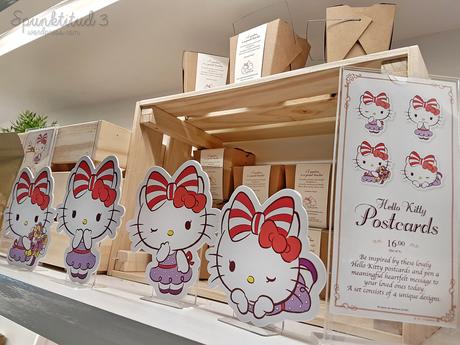 For those looking for souvenirs, the cafe has a retail section offering a range of Singapore-exclusive merchandise such as tea blends, plush toys and postcards.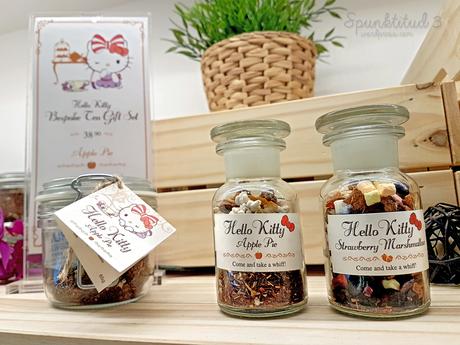 Tea blends