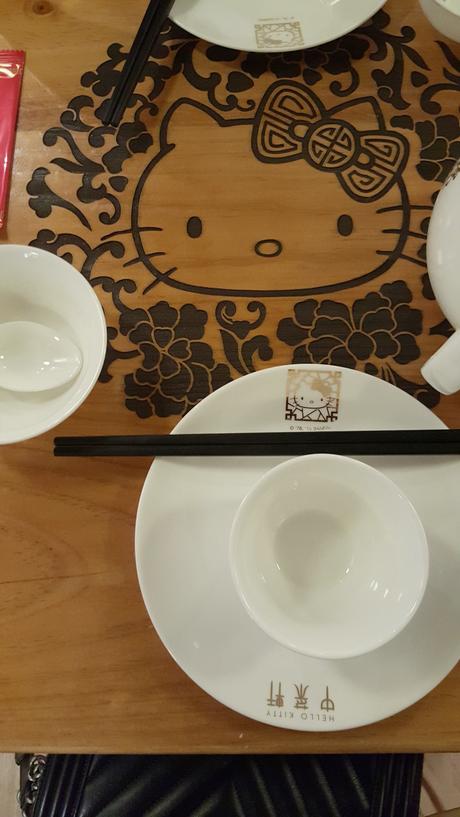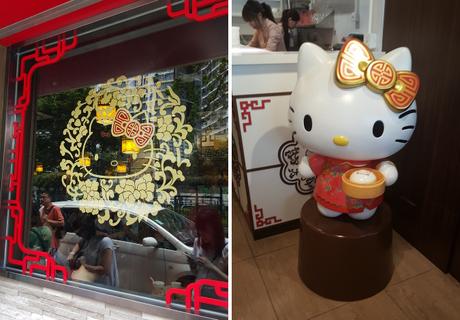 Lee Loy Mansion, 332-338 Canton Rd, Yau Ma Tei, Hong Kong. Opening Hours: 11am-11pm.
As a lifelong Hello Kitty enthusiast and devotee plus an avid foodie, nothing was more exciting to me than hearing that a new Hello Kitty eatery was opening up in Hong Kong. While I've already been to the pop-up cafes and the bakery in Causeway Bay, this one is the world's first Hello Kitty-themed traditional Chinese restaurant -
Hello Kitty 中菜軒
. Let the queuing commence.
Following a sticky 40-minute queuing session on a Sunday afternoon a couple of weeks ago, my friend and I were quickly seated in the cutest place in town. Like, seriously. The decor is completely Hello Kitty themed, from the wooden furnishings to the traditional lanterns, and the Chinese paintings to the crockery on the table. (Hi Hello Kitty chopsticks and a ceramic bow-shaped chopstick rest.)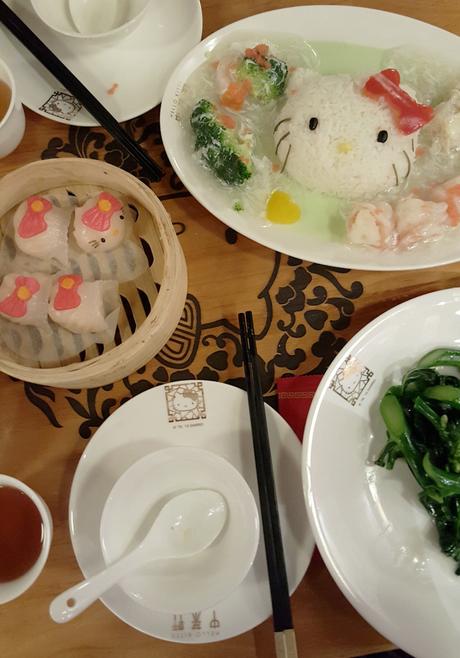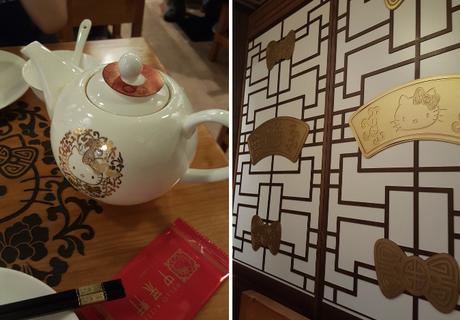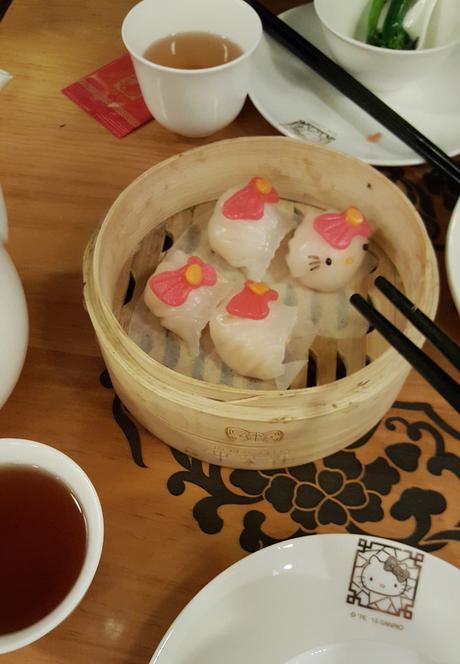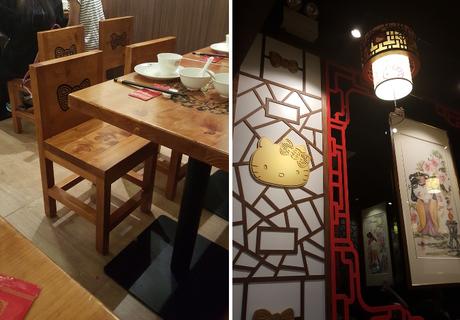 The menu is pretty varied and is fairly extensive for a themed restaurant. With six Hello Kitty dim sum dishes and six other Hello Kitty signature dishes, there is plenty to choose from and it includes all the classics: har gow, siu mai, glutinous rice, steamed vegetables and more.
We chose a prawn and rice dish for the cute HK rice, har gow, ham siu gok and some steamed vegetables - and were pleasantly surprised! Honestly, we didn't come here for the taste, more for the sheer cuteness, but everything tasted really nice. Our rice dish was a little cold by the time we got round to eating it but I'm completely putting that down to the fact that we were Instagramming the
hell
out of it, and the har gow had a thicker skin than most. (Usually it should be light and thin.) But I'd easily rate the food a 7.5/10 (:
Additionally - as expected - it is quite pricey. Our meal for two came to around $430 at lunch! Highly recommend for fellow Sanrio enthusiasts. Take your boyfriends and embarrass them!