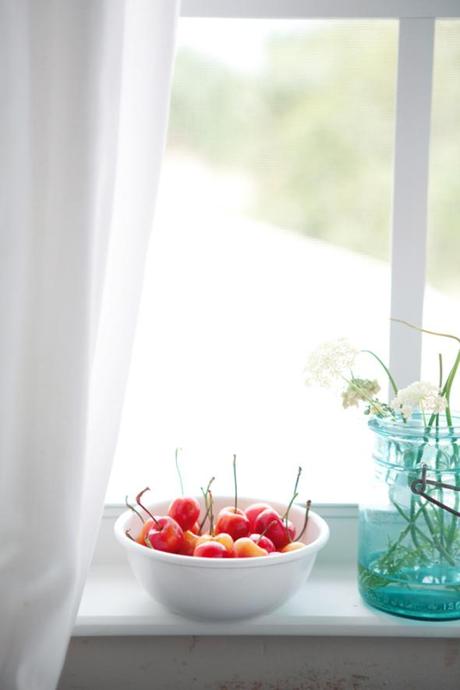 Happy Friday! We're headed to our friends' Briony and Andy's cabin this weekend for their semi-annual cabin party. Do you remember their Winter Party? This weekend will be a little different in that there's also a bike race nearby that we'll all be participating in on Saturday morning. 33 miles on bike, and we're going for it!
What are you up to this weekend? Canelle et Vanille, are you familiar with her? She has the most bea-u-ti-ful photography, styling and tempting recipes. Check out her post on all the ways she incorporates stone fruit at it's summertime peak and a gluten-free Nectarine and Pistachio Tart Recipe worth whipping up this weekend!
Photos via Canelle et Vanille.