Each year in Cape Town, creatives of all types—architects, chefs, musicians, techies—gather for Design Indaba and its intense program of energizing talks and expo. After a few days, most participants then head back to their homes across the world.
Slideshow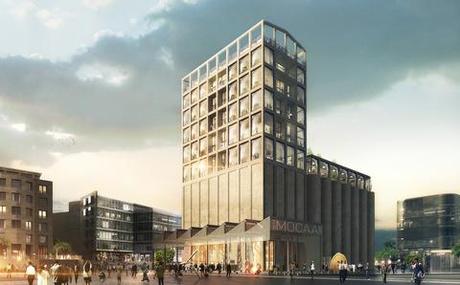 Zeitz Museum of Contemporary African Art
"This is a cellular building made from a bunch of tubes. Big, big concrete tubes," Heatherwick says. From the very beginning, one of the questions was whether or not to keep the building.
While shiny new museums are popping up all over Asia, that approach didn't make sense here in Cape Town. "Our role has been to find a language that keeps the soul of this building that functioned for so many years."
Photo courtesy: Heatherwick Studio
But when Thomas Heatherwick of London's Heatherwick Studio visited nine years ago, he made lasting connections that have led to the 2014 Indaba's big reveal: He is leading the team that will renovate Cape Town's old Grain Silo into the Zeitz Museum of Contemporary Art in Africa (MOCAA), the largest and most ambitious collection of its kind on the continent. Trained as an architect, Heatherwick is known for an eclectic portfolio of innovative public pieces small and large, as seen here in the slideshow. We sat down with Heatherwick in Cape Town to talk about how he intends to transform an abandoned building that nobody could figure out what to do with into a museum unlike any we've seen before.