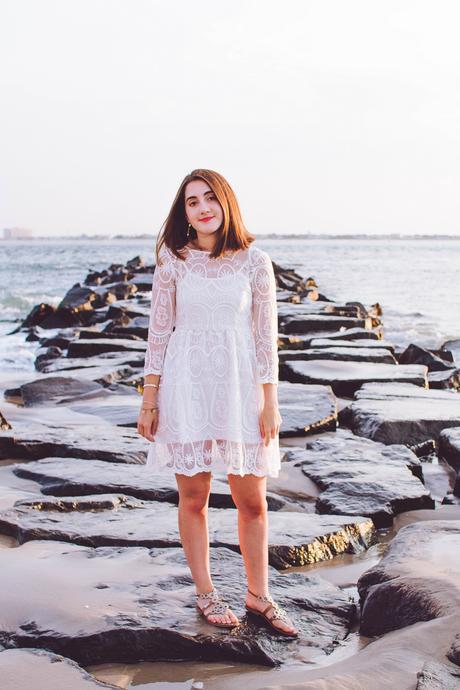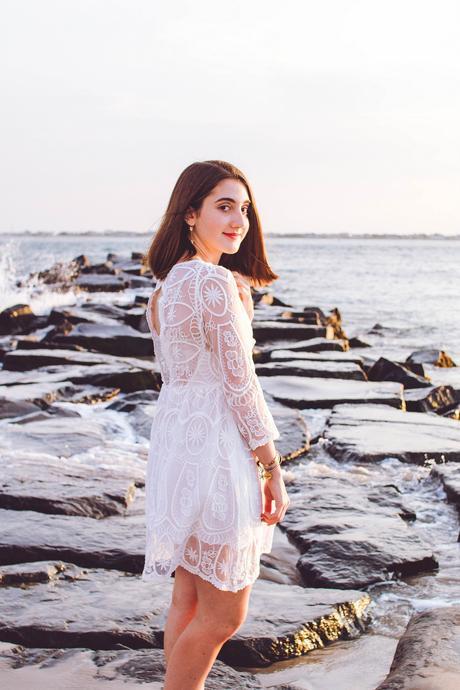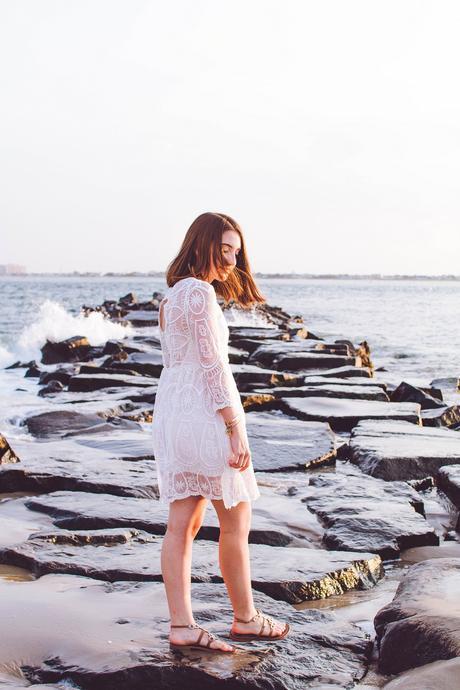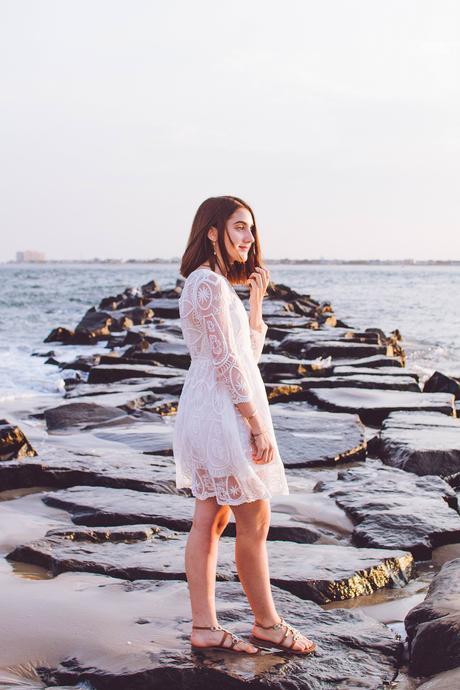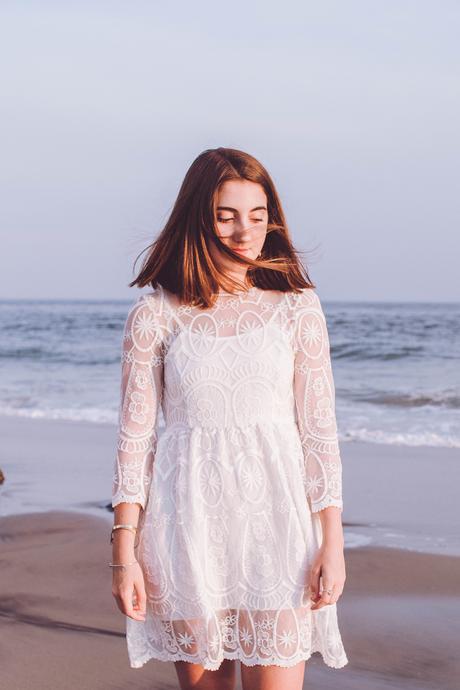 Wearing:// Dress: c/o Light in the Box, Shoes: Les Tropeziennes, Earrings: Francesca's (Triangle Drop Earrings)  
It's funny-- it feels like it was just yesterday that I was donning red, white, and blue for July 4th, wondering what this month would bring. Now it is nearly August, and I can tell you that all I've done this month is yoga, random arts n crafts, read many books by the pool, and attend a Justin Bieber concert. Normally, this lack of productivity that contrasts my life during the school year would absolutely kill me (not saying I'd like summer reading...), but I've kinda been enjoying my lax schedule. I'm anticipating heaps of stress for my first year of college, so being able to sporadically decided to go to the beach or shoot an outfit post is convenient. 
I received this lovely dress from Light in the Box a week or so ago, and it's safe to say that I'm in love. Admittedly, items that I receive from sponsors a) usually are not of the best quality and b) end up collecting dust in my closet. This dress, however, looks just like a Free People dress and I cannot wait to wear it out and about. If you're interested in purchasing it, I would recommend sizing up for the length aspect.
As I mentioned, I've been kind of relaxing lately. That being said, what would you like to see more of on the blog? With my 4 year blogging anniversary coming up (and an exciting announcement in that post!), I'm trying to rethink my blog and what it's all about while I have the time. Let me know your thoughts! Talk soon. xoxo Isabelle 
{FACEBOOK}{TWITTER}{INSTAGRAM}{BLOGLOVIN'}{TUMBLR} 
SHARE:
Labels: beach , blogger , francescas earrings , isabelle , isabelle nazha , lees tropeziennes , light in the box , lost but not found , outfit post , summer outfit , summer outfit idea