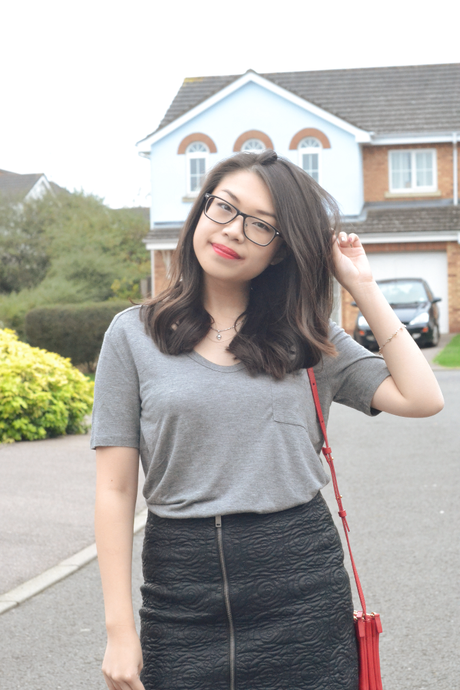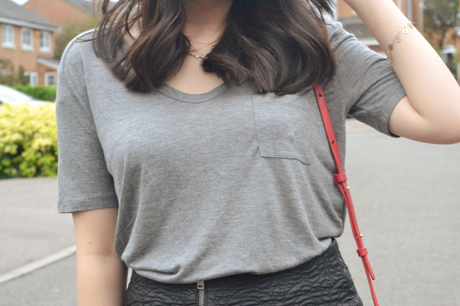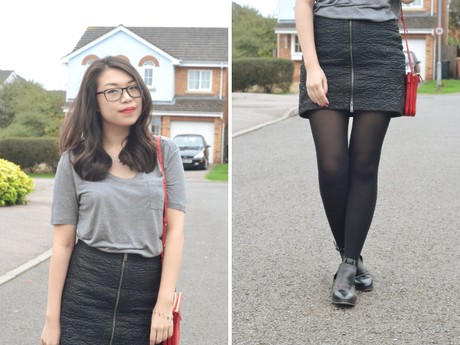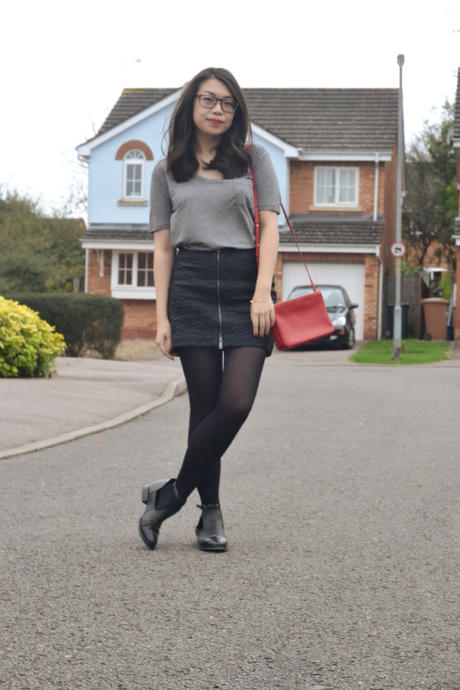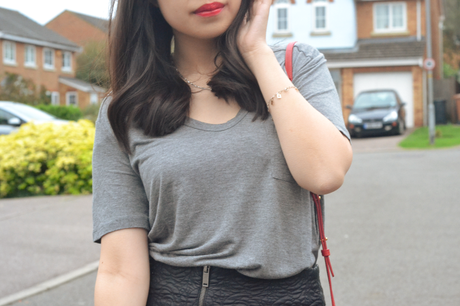 T by Alexander Wang T-shirt, Zara rose quilted leather skirt, Topshop boots, Celiné Trio bag.
I spotted this T-shirt when I went shopping with my brother and sister the weekend before I moved. Not really discernible to the eye but it's my beloved T by Alexander Wang one! And let me confirm -- it was worth every penny. I'm at that weird stage of life where I'm trying to justify extravagant purchases by pretending I'm replacing pieces in my wardrobe for investment staples.
How's looking at these photos for some weird throwback, eh?! Already feels like it was hundreds of weeks ago that I was preparing to move. I haven't quite started missing home yet, I just really miss my duvet, tortoises and sister. Actually, I've also been listening obsessively to Taylor Swift's '1989' in classic Michelle style and this album is completely indicative of my current state of mind. Maybe I pre-empted those 'that good girl faith and a tight little skirt' lyrics when I decided on a leather skirt to run last minute errands... Upon reflection, I would probs
not
tuck that tee again hahah~
Finally getting into some sort of routine here in Hong Kong. I've even adapted to saving my Instagram uploads for when you guys in the UK will be awake ;) I've been uploading there like there's no tomorrow - just follow me on @winyeemichelle to see plenty of food, cityscapes and assorted other things. I went out for dinner and dessert with a friend last week and he showed me a
CAT CAFE(!!)
in my district too, so there's something to look forward to.